Pittsburgh's Largest Hackathon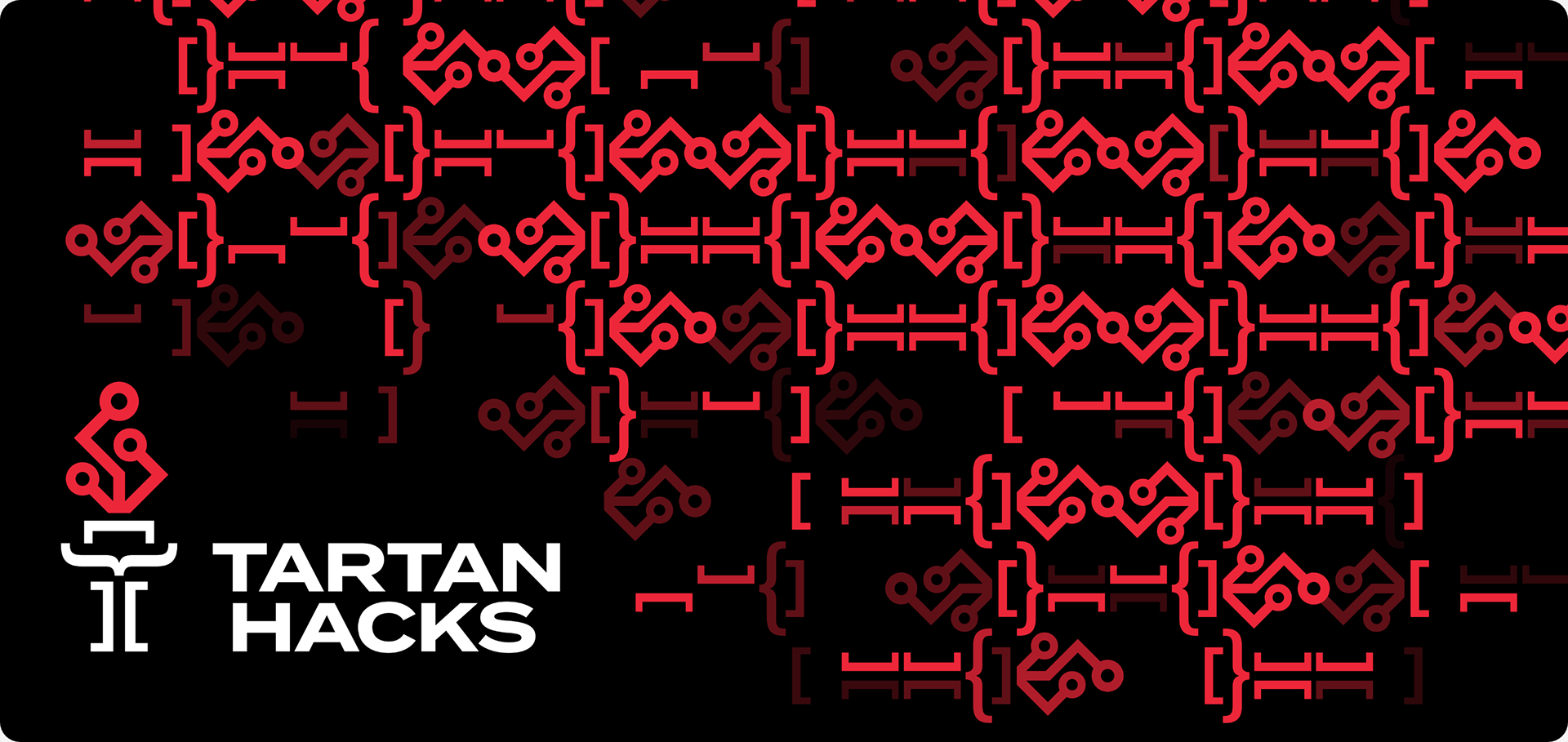 Overview: 
TartanHacks is an annual National event at Carnegie Mellon University that brings unites undergraduate students to compete in a 24 hour Hackathon. As the designer for TartanHacks, I created the conference logo, digital/print advertisements, way-finding systems, and branded clothing.  
01. Branding Development
02. Print and Merchandise 
03. Way finding 
03. Video Animation 
01. Branding Development
Each year, TartanHacks has its own individual design language. Working with TartanHacks members I proposed various design approaches, ultimately coming to a logo that created a geometric torch composed of circuitry and programming symbols. 
• What is the flexibility of the logo? 
• Does it scale well without losing meaning?
• Can it be used to create patterns? 
• How does it embody a hackathon while being distinctly modern and rooted in Carnegie Mellon University's brand?

A Hackathon on valentines day can't go without red. But, what type of red? I ended on a pair of red colors (for black or light backgrounds) that strike harmony that's both romantic and has the roots of CMU's identity. 
Once the logo's approach was set, I built the logo from the ground up again. As a result, I built it around a grid putting focus on balance and continuity. 
Termina was a clear choice from the beginning. I fell in love with the sharpness of the type and how it paired superbly with the logo.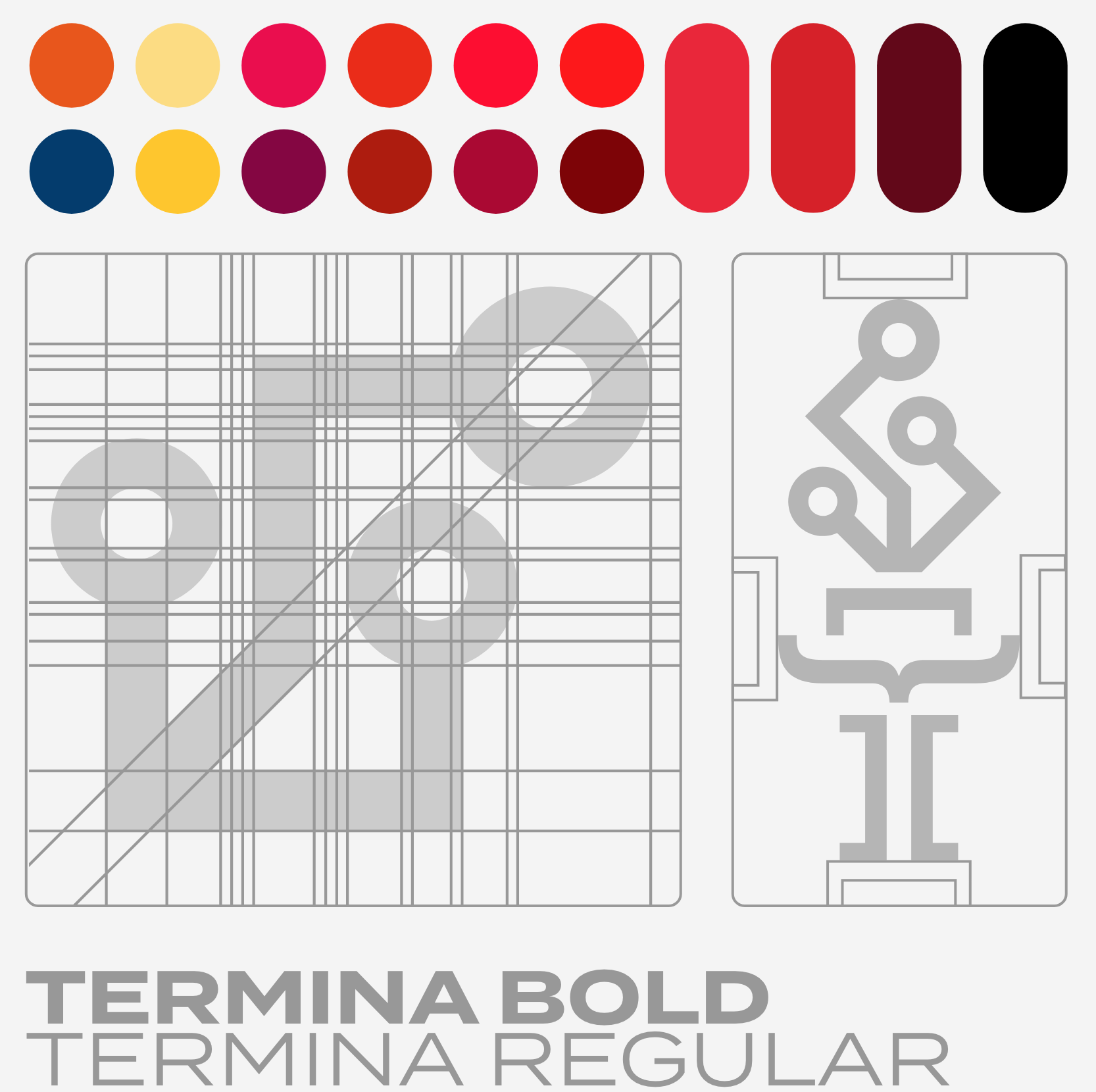 02. Digital & Print Marketing 
Deliverables: 
• Tabloid Posters
• Banner on building
• Spark AR Filter
• Instagram content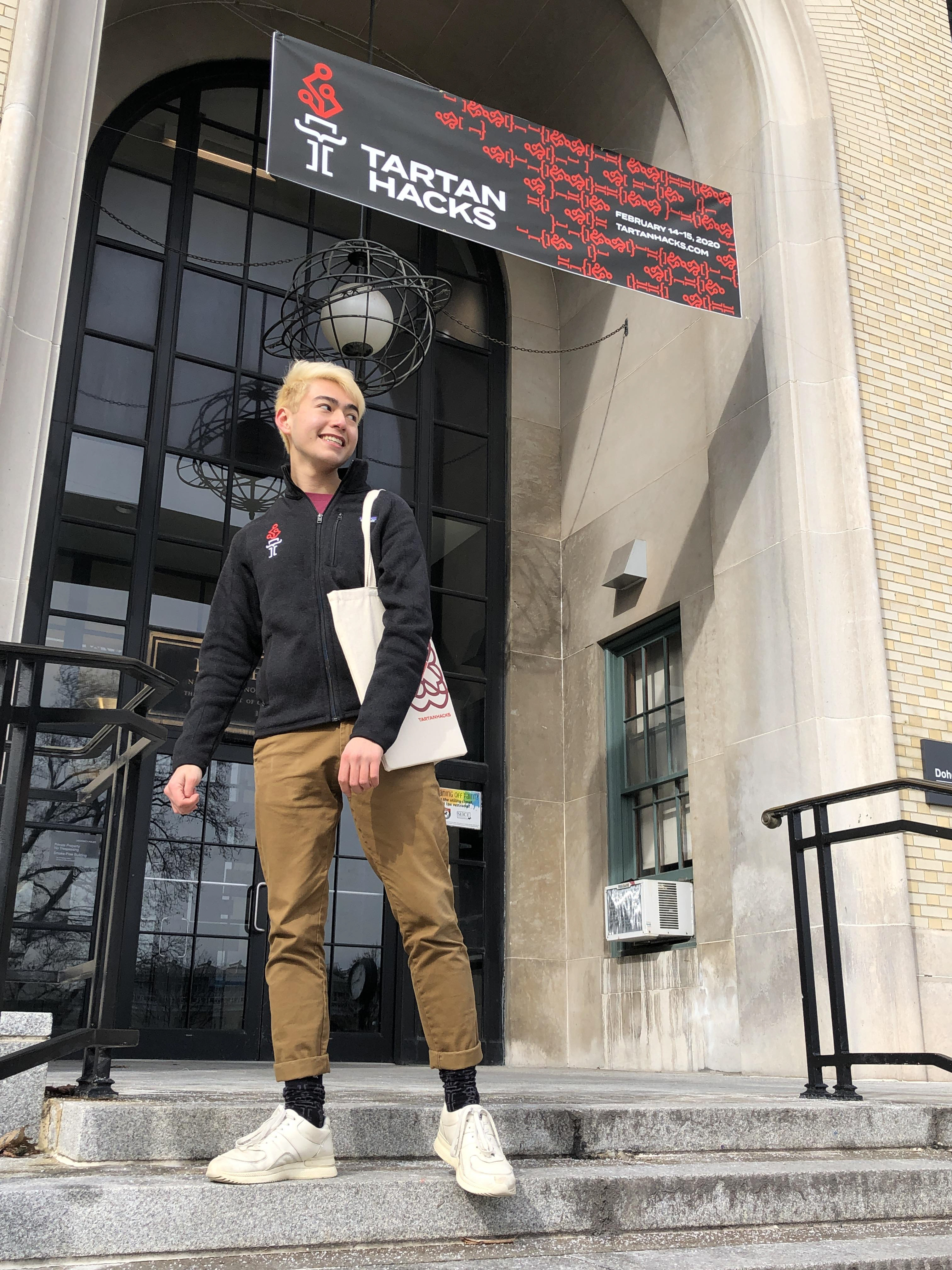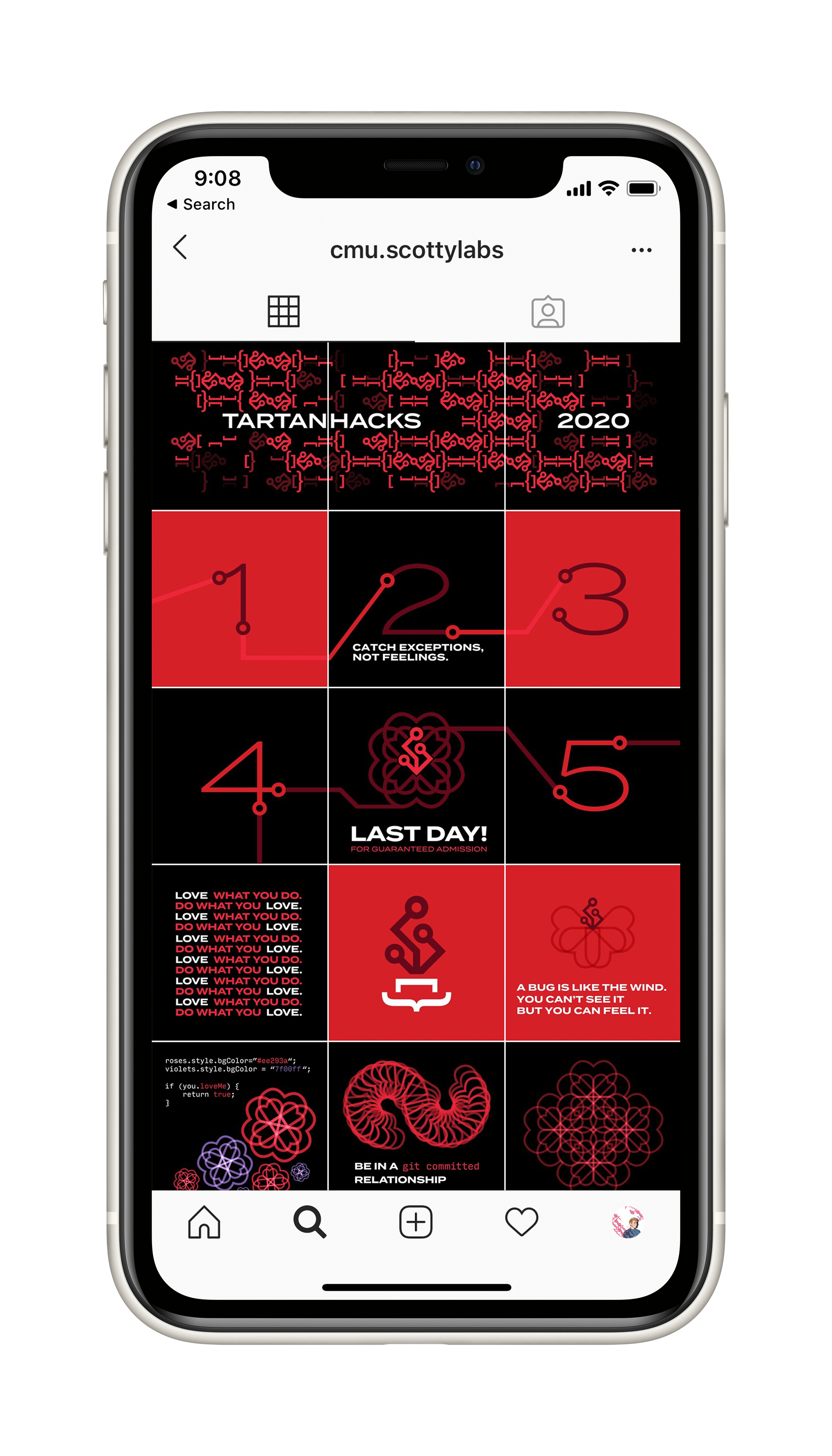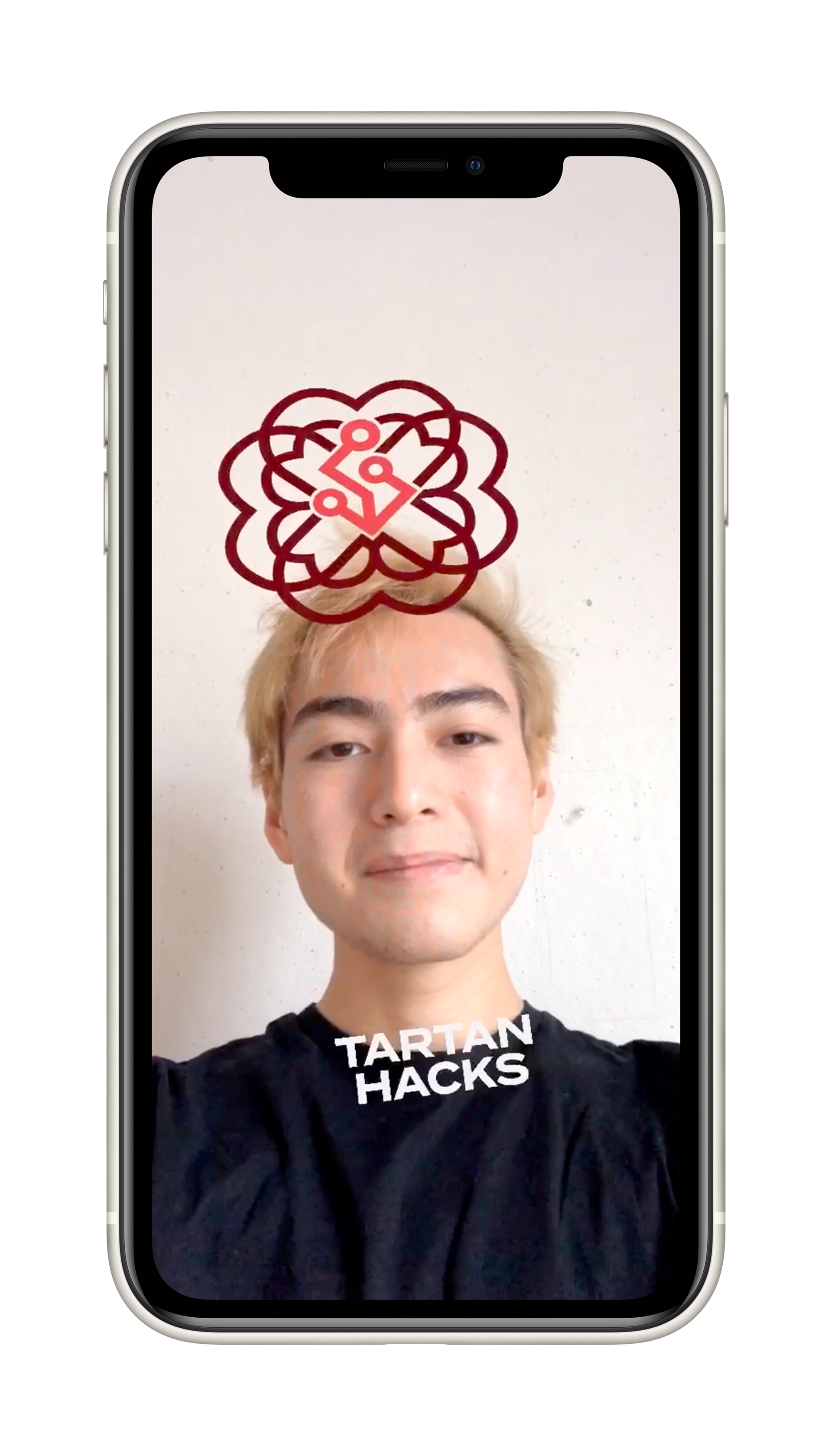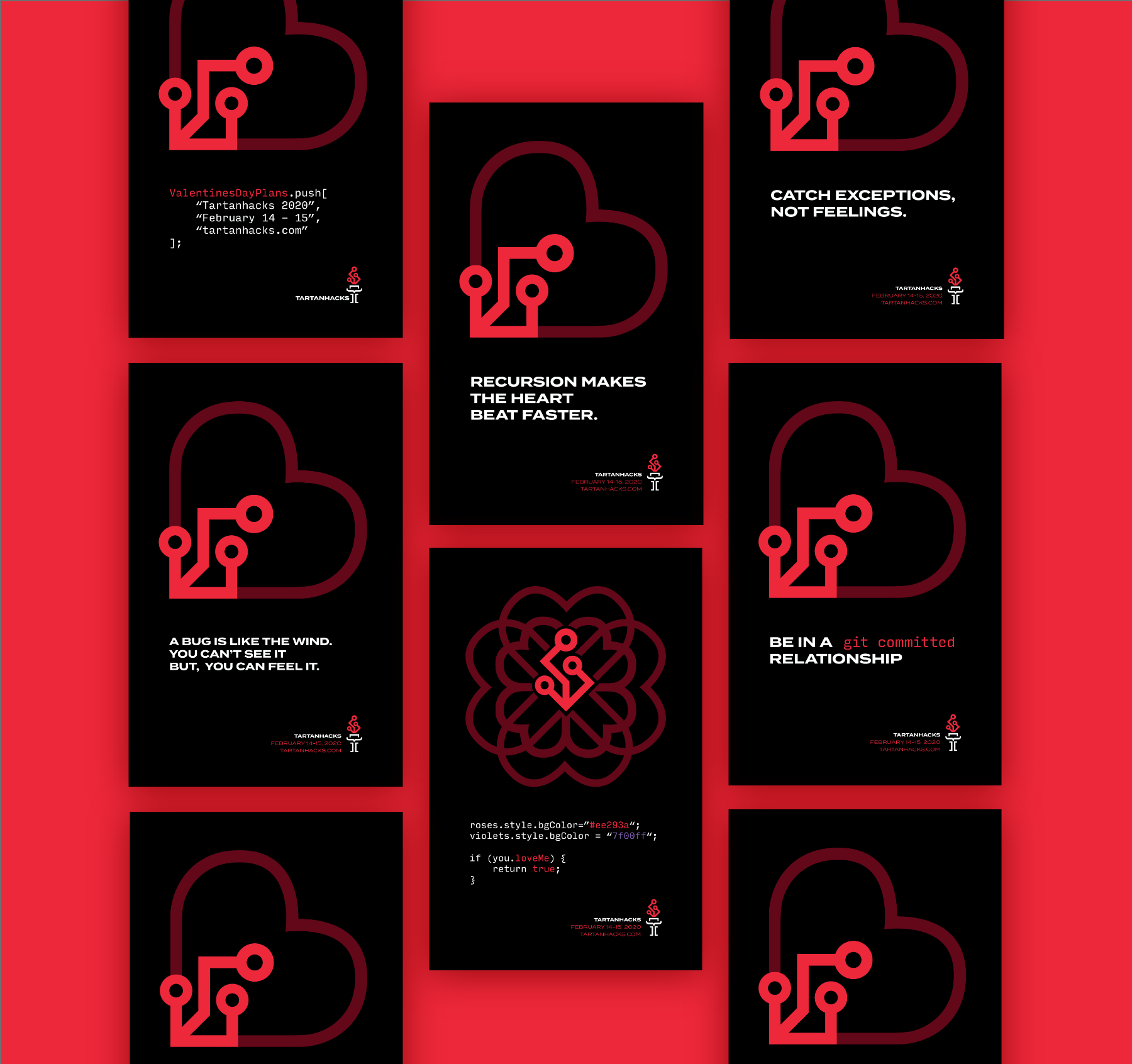 03. Apparel & Accessories 
Once design guidelines were finalized, I began applying the design language to clothing and accessories.
Deliverables:
• Short Sleeve Hacker Shirt
• Long Sleeve Mentor Shirt
• Patagonia Embroidered Full Zip
• Stickers (3 Shapes & Cuts)
• Tote Bag
• Red and Black Socks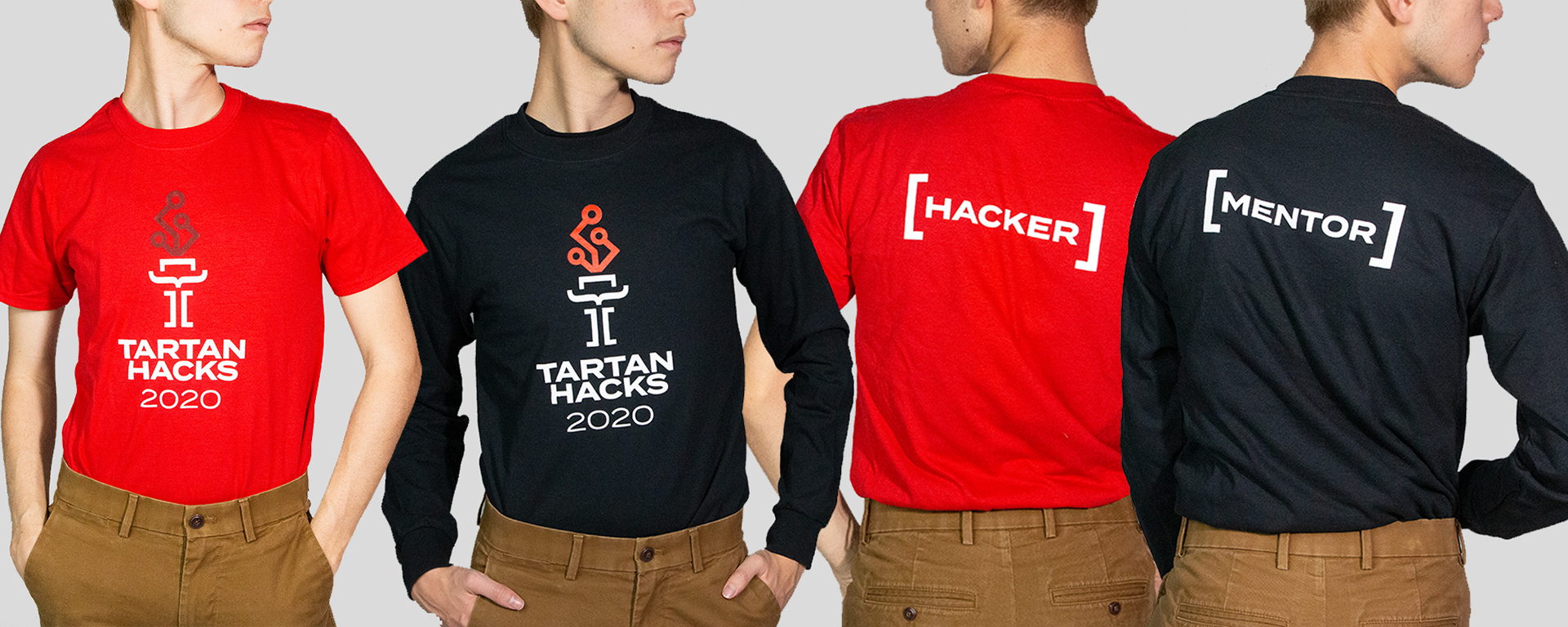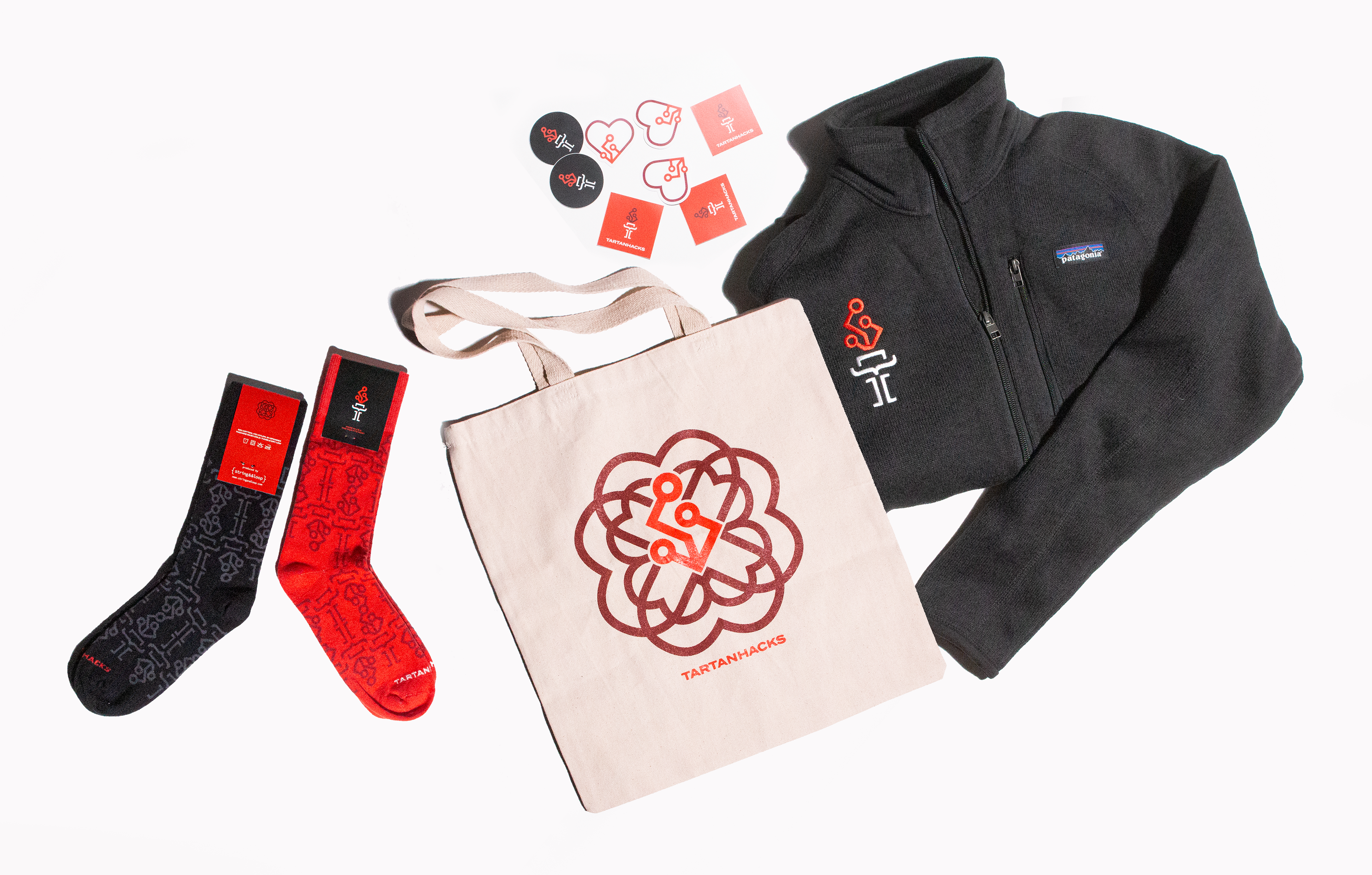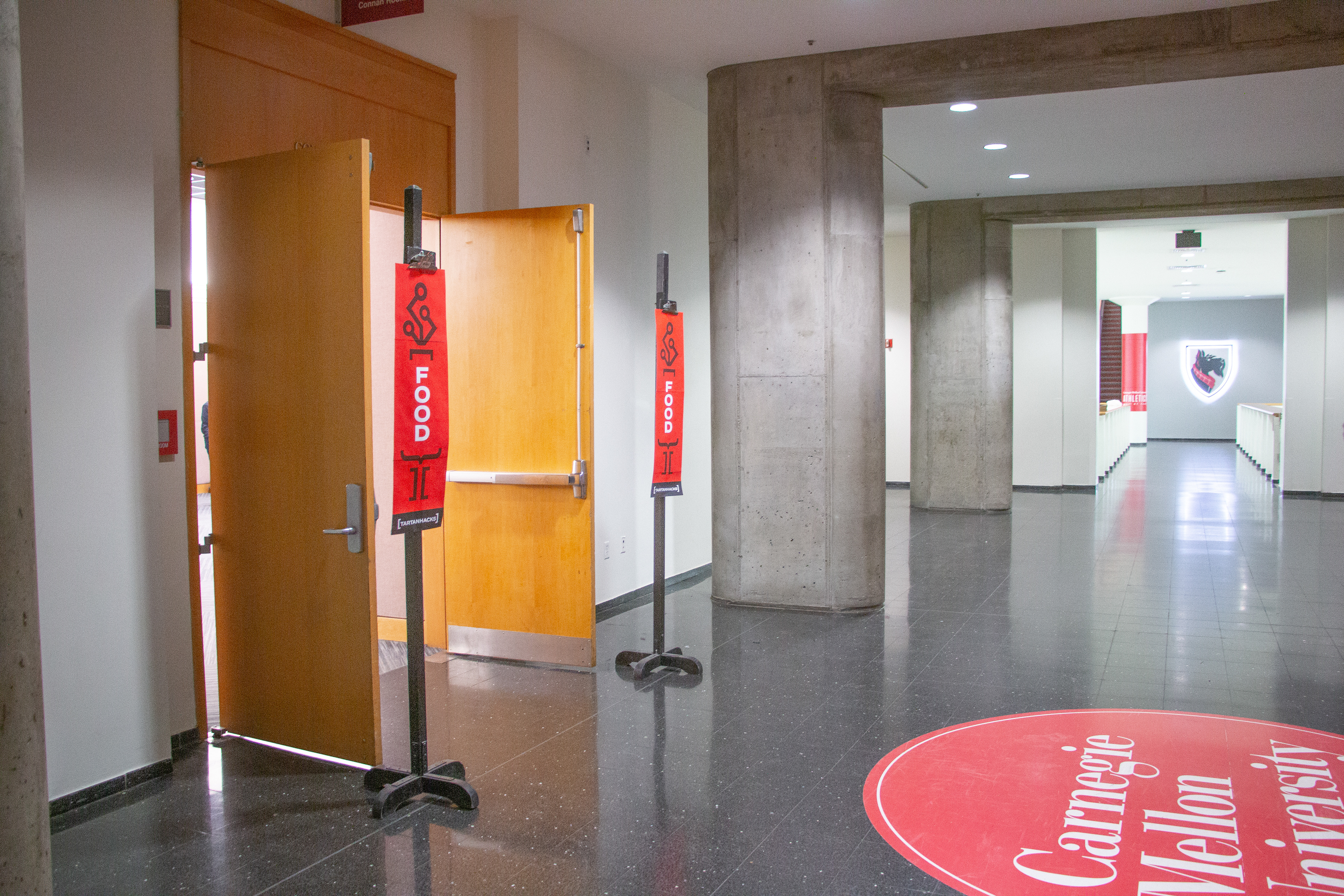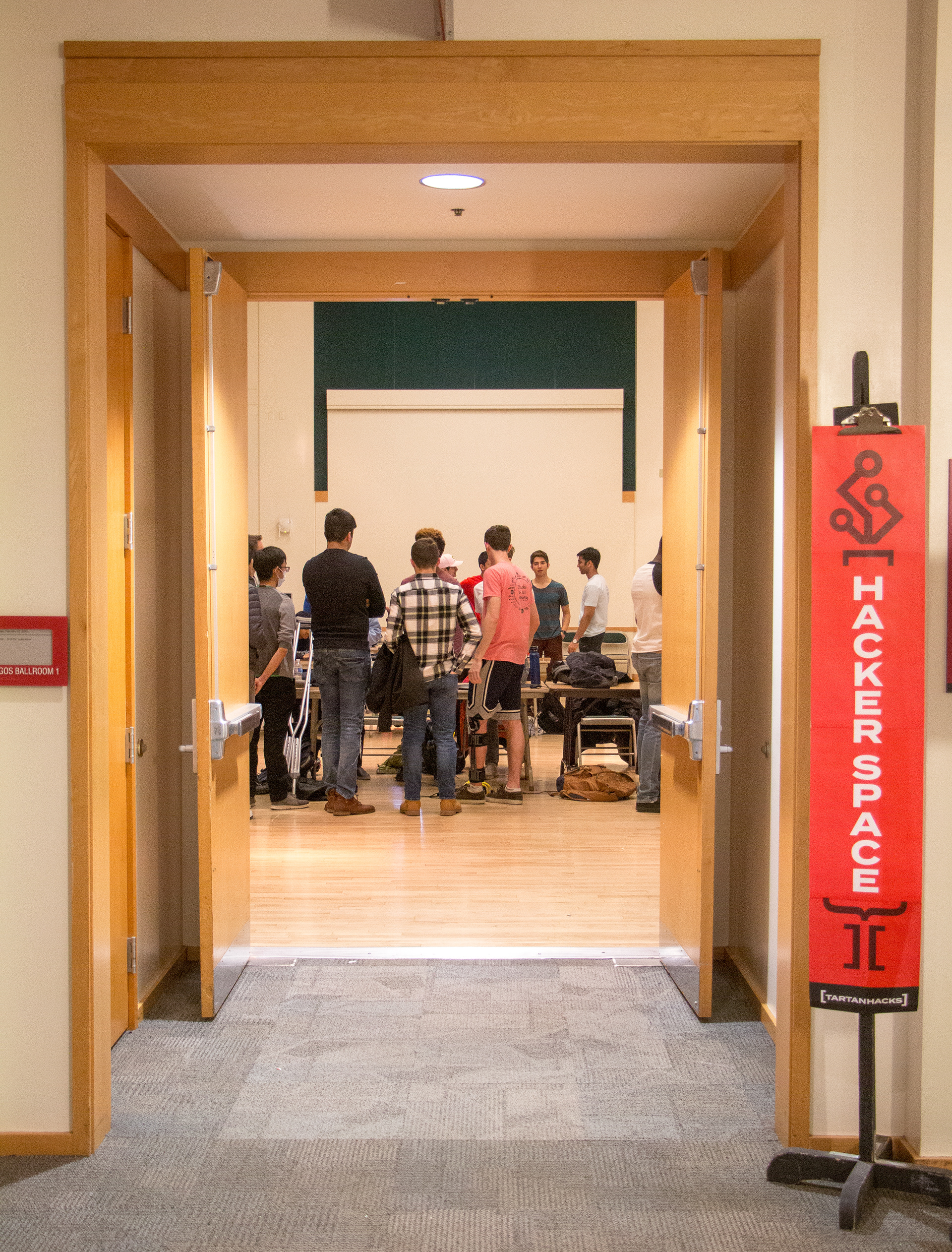 05. Video Animation (Opening Ceremony)