———————————————————————
​​​​​​​
• Select an endangered species to use throughout a three part project.
• Part One: Find recycled plastics and use them to construct a physical representation of the endangered species. The animal should have an interactive component integrated into the form.
• Part Two: Communicate the form, environment, and endangerment of the animal through a tabloid vector artwork. 
• Part Three: Create a 20 second paper cut animation using Adobe After Effects to animate paper elements. Engage the audience through audio and visual effects that communicate the characteristics of the species. 
Selected Animal: Devil Ray from Florida 
Part One — Found Plastics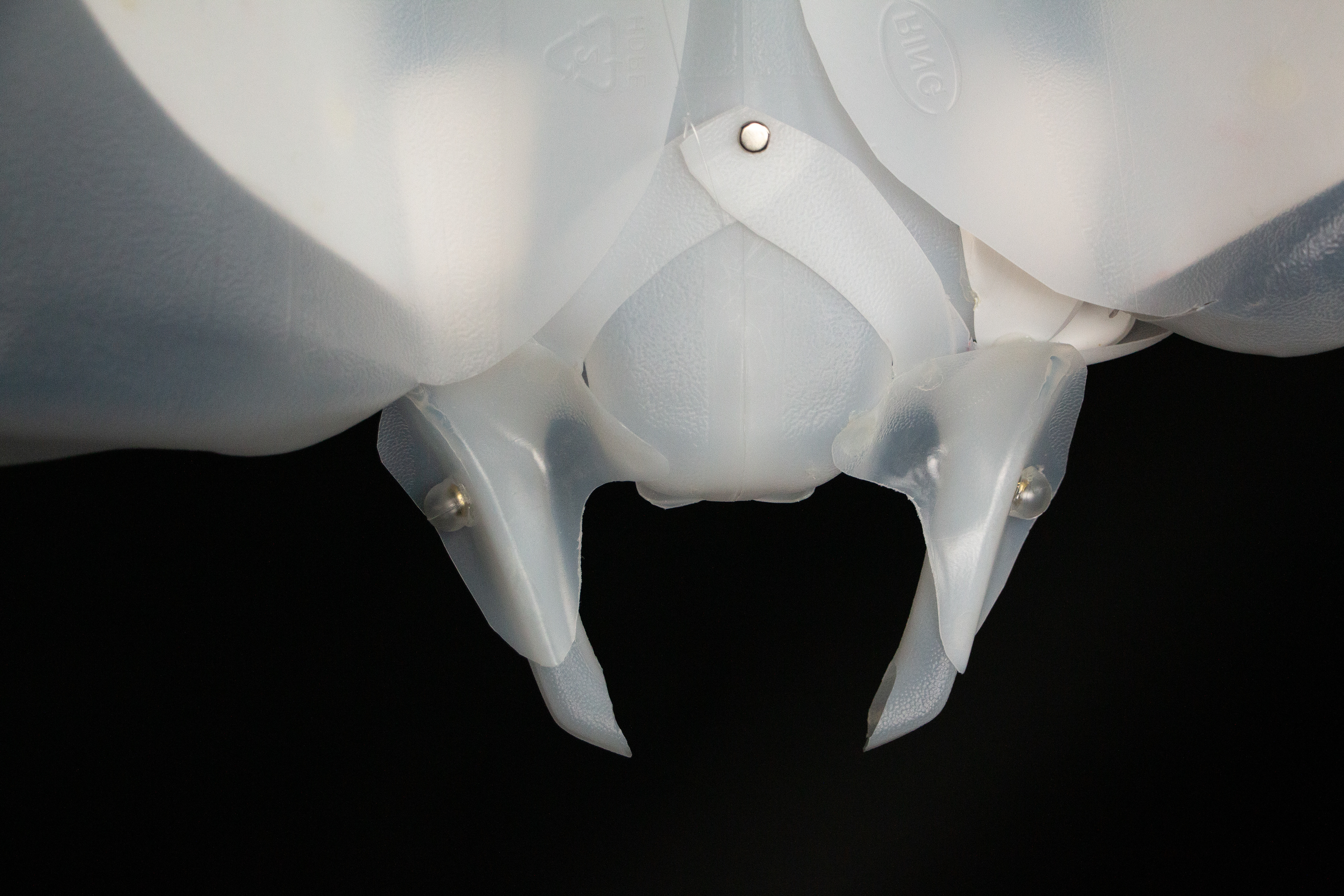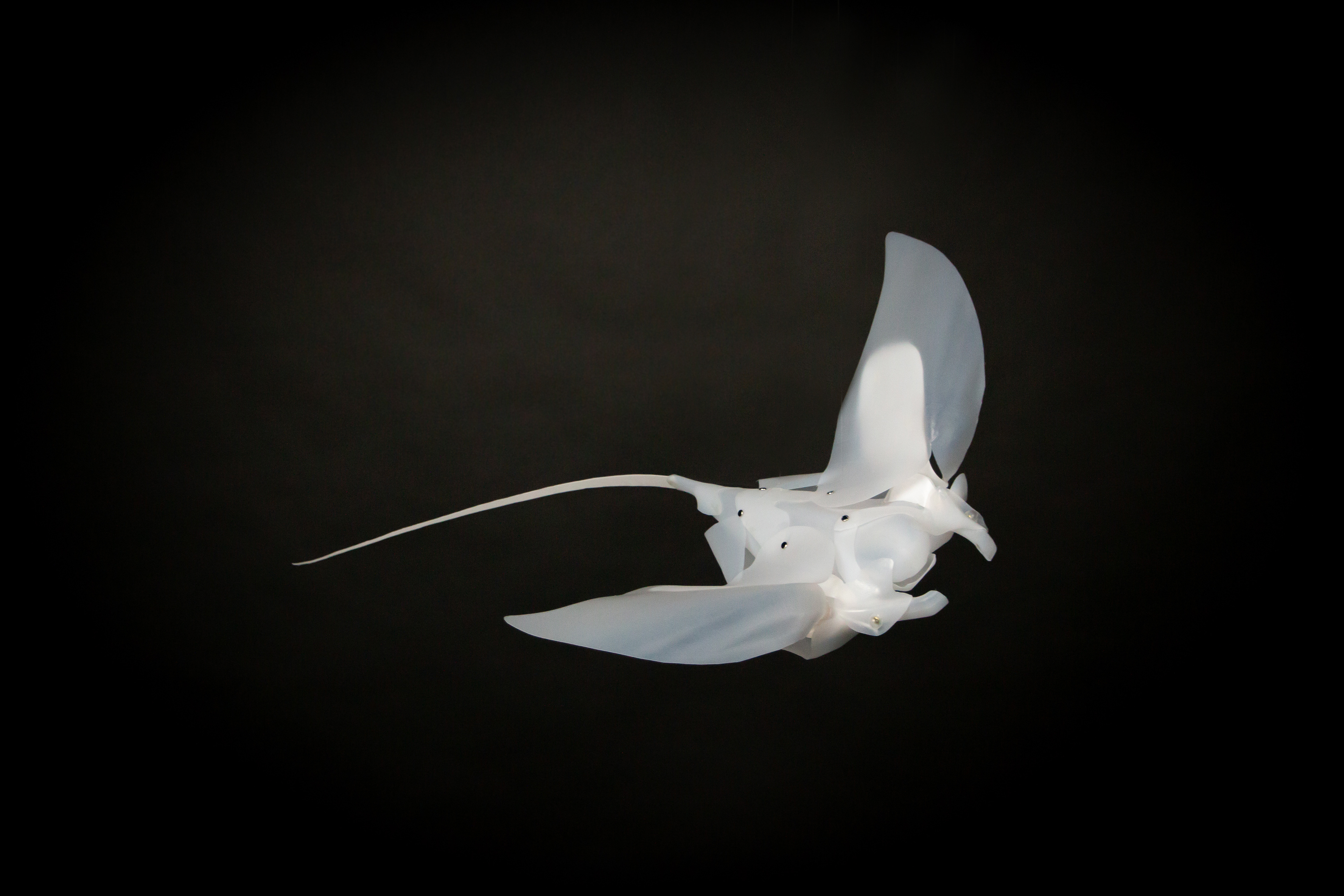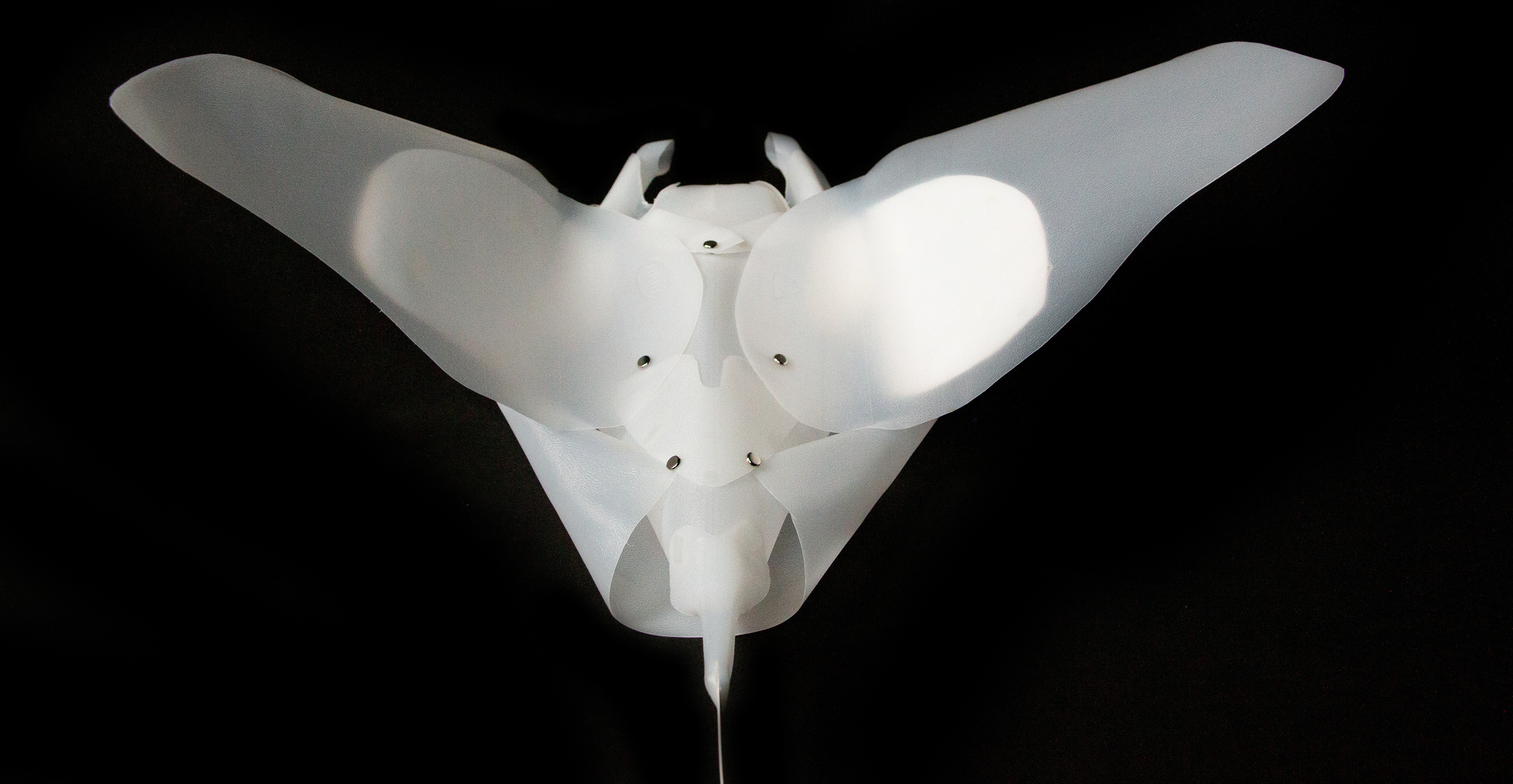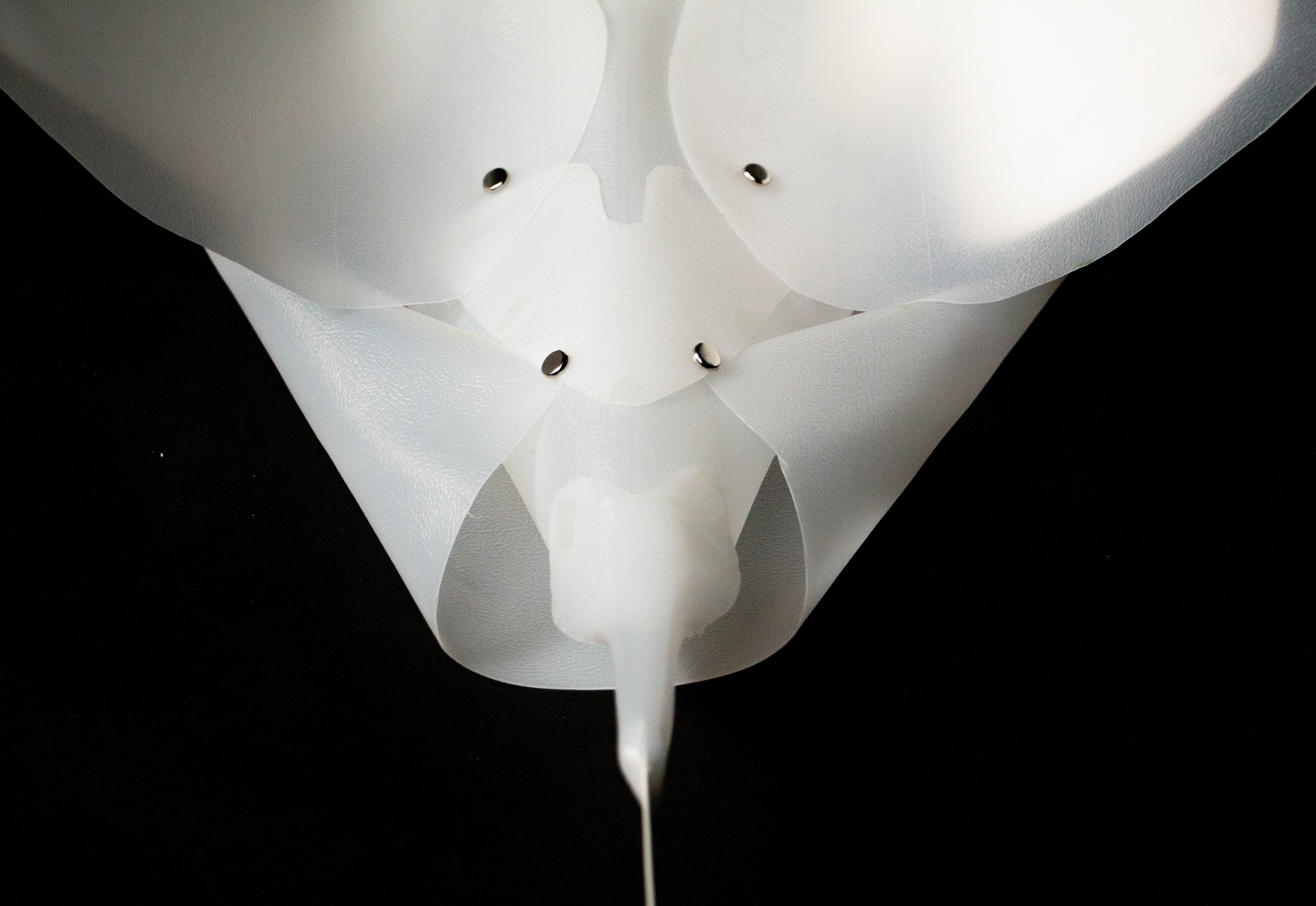 Part Two — Illustration of the Devil Ray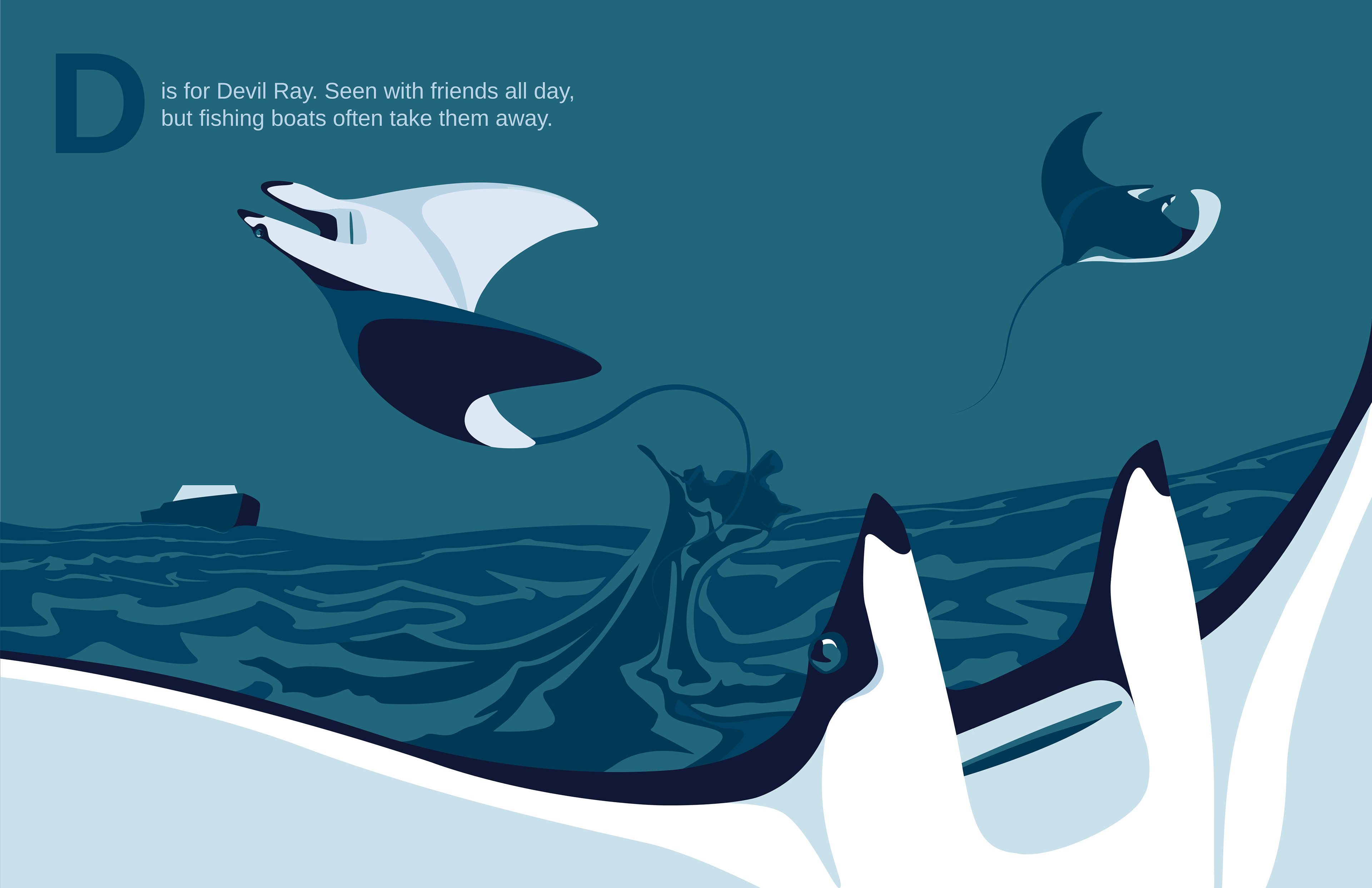 Iterations of Illustration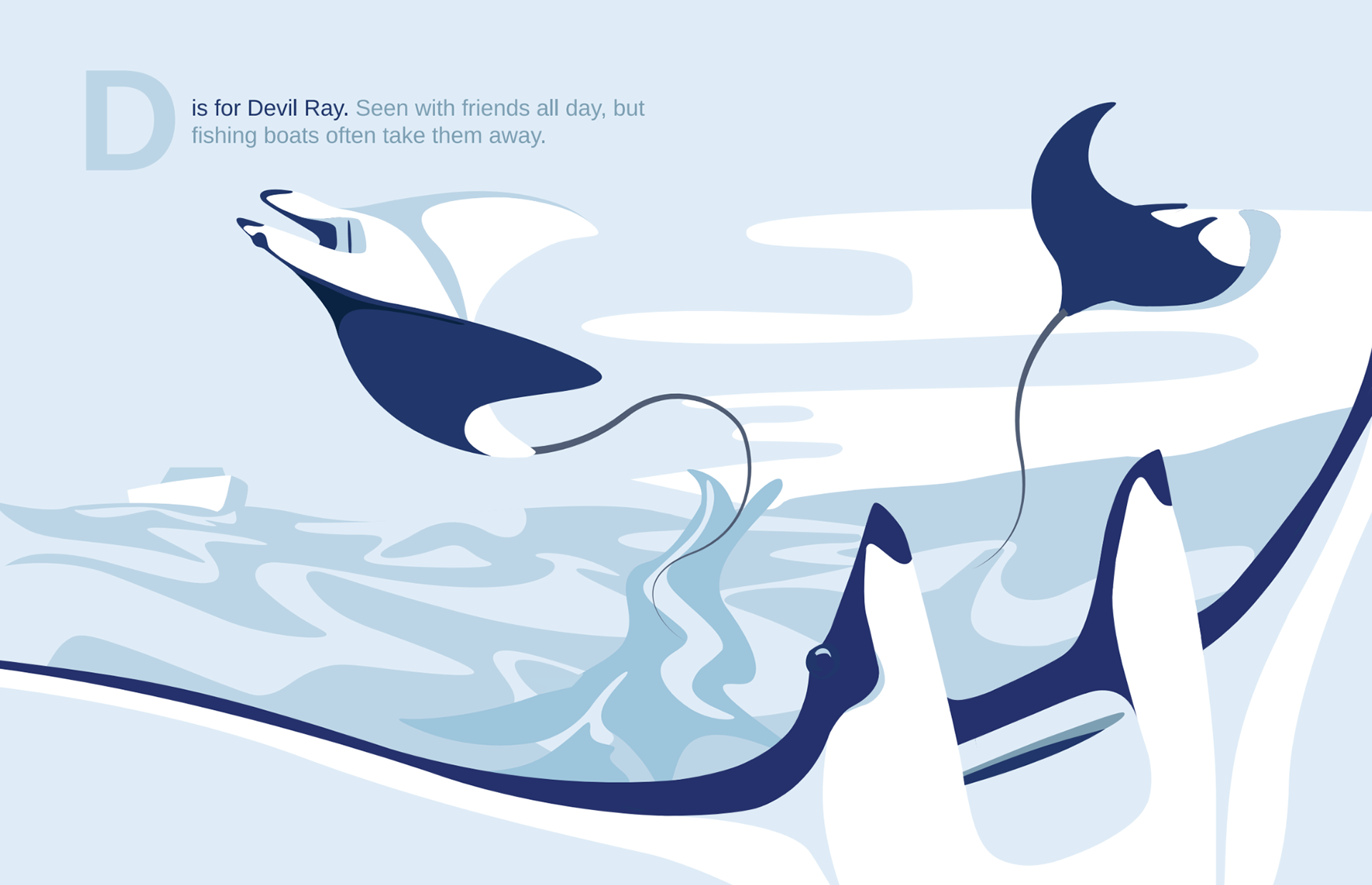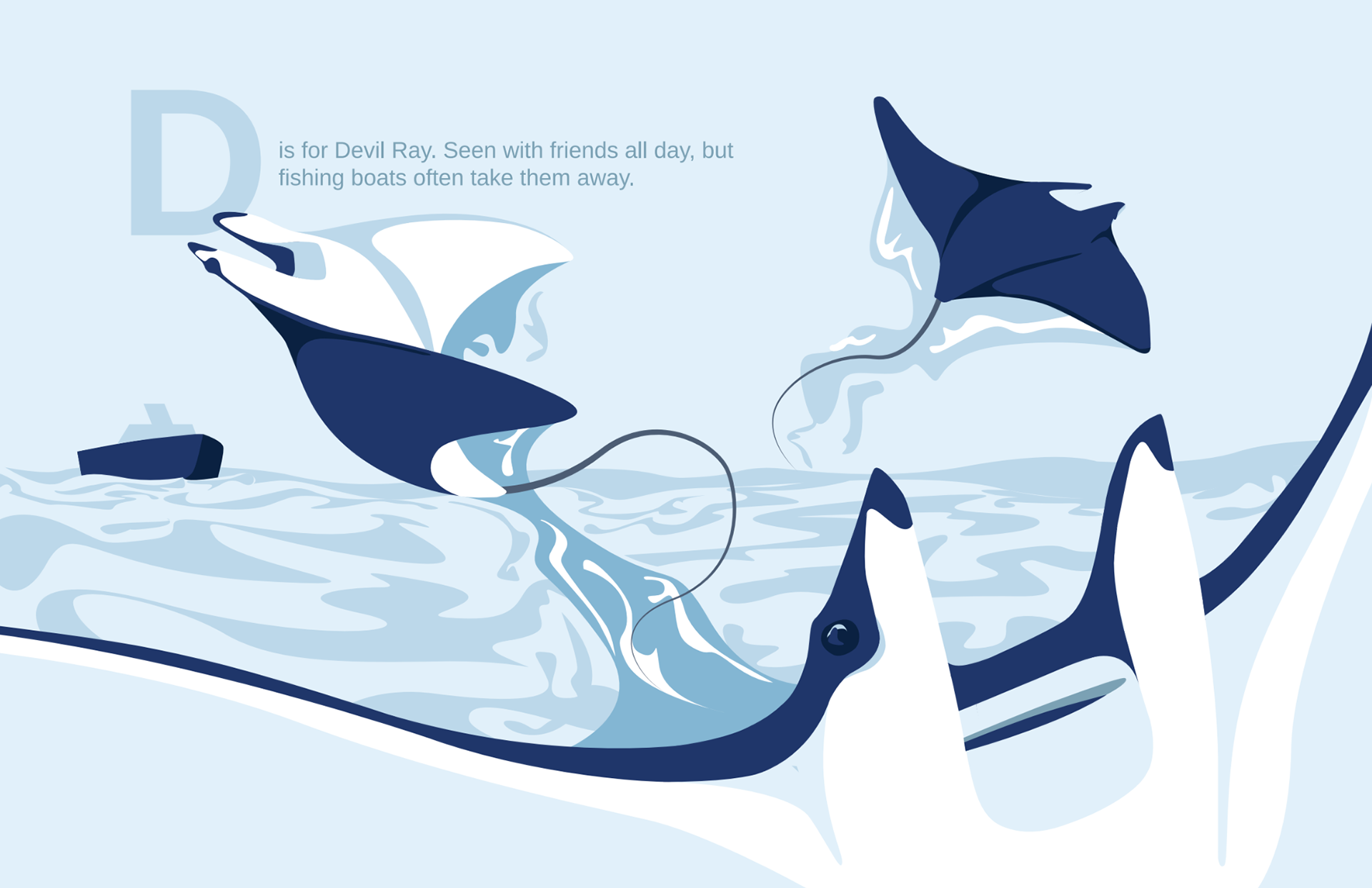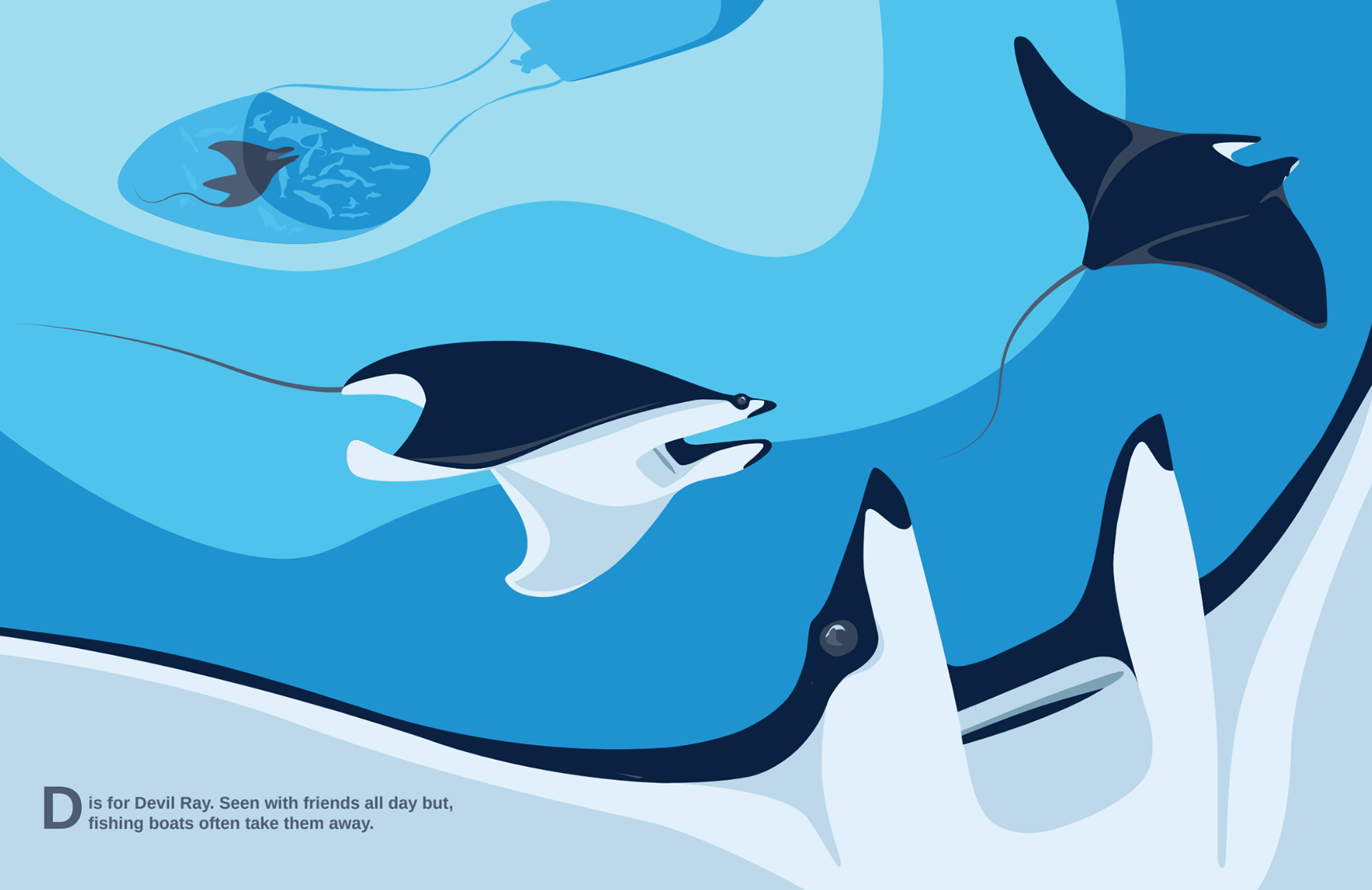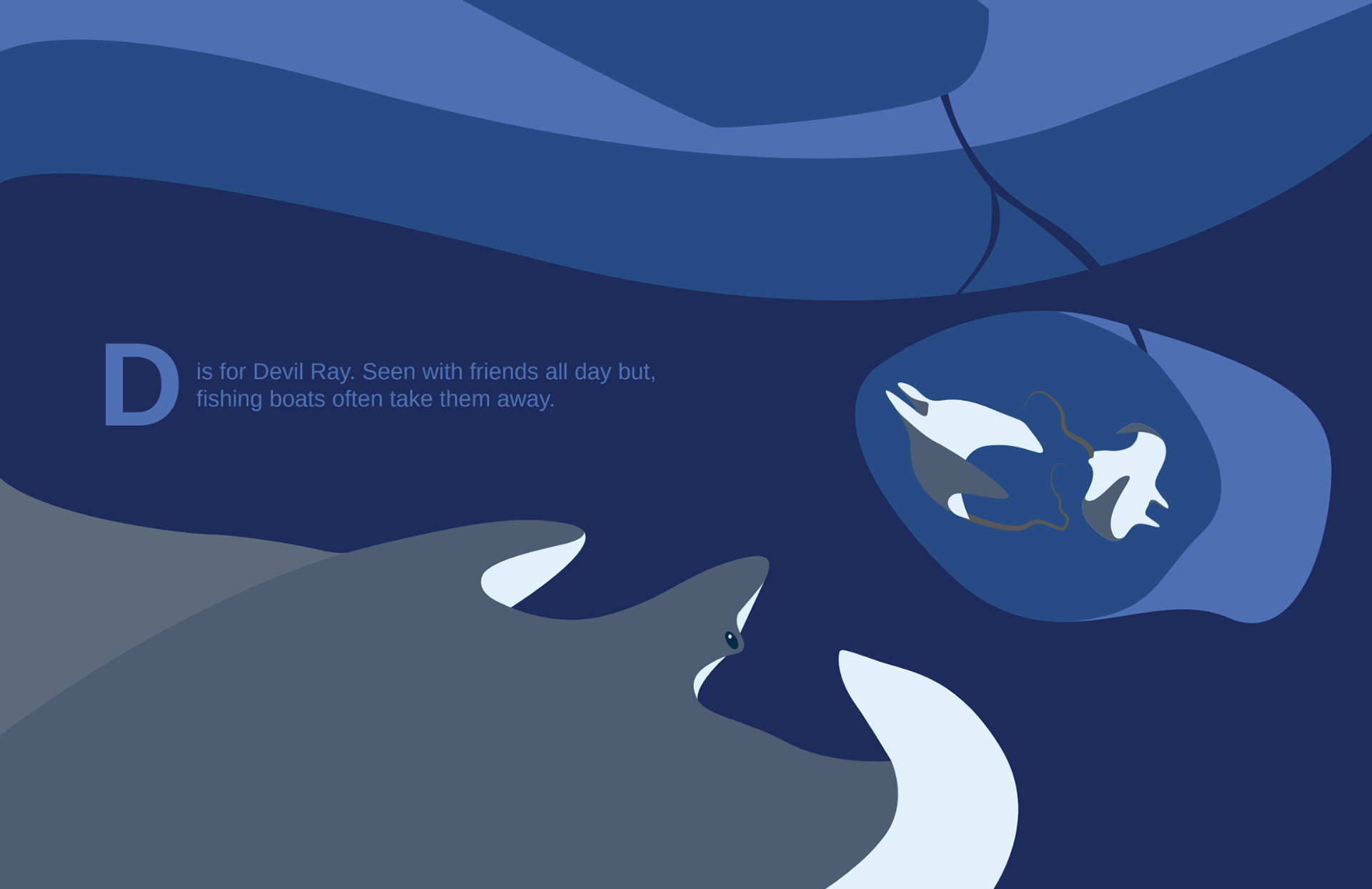 Music: On the beautiful blue Danube by Johann Strauss