National TSA conference opening session video:
To welcome over 8,000 members and advisors to the 40th annual National TSA Conference and Competitions in Atlanta, Georgia, I created an introduction video. This high paced video achieved by harmonizing the fast moving type and the varying structure of the music ("Can't Hold Us" by Macklemore).
National TSA Poster Designs 
This pull up poster was used during the meet and greet session for National officers to meet students.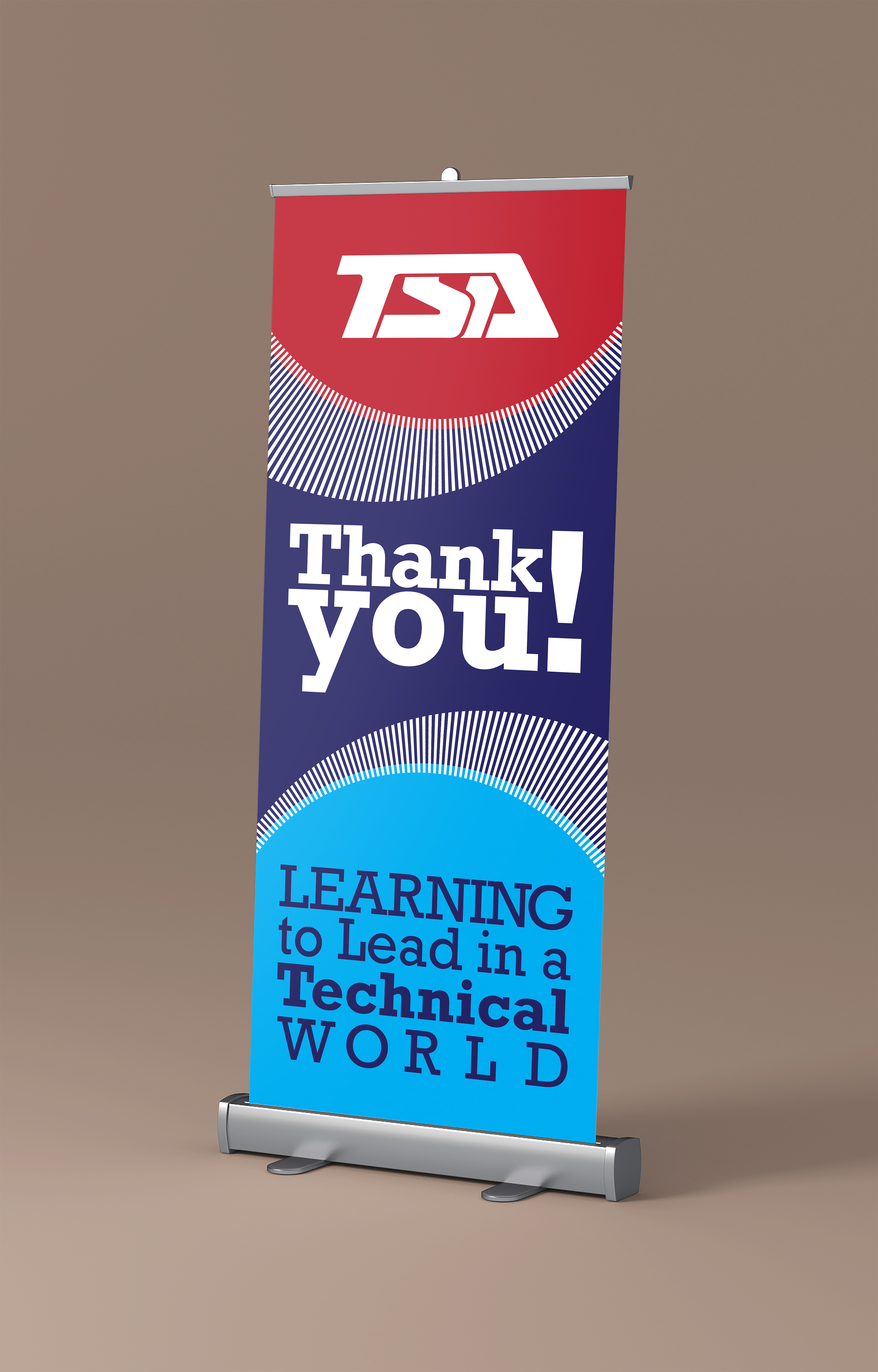 Marketing template design 
As the National Technology Student Association Reporter, I understood the need to provide members across the nation with starter guides that described TSA in a cohesive manner. However, a key part of TSA is the individuality each chapter offers. With this in mind, I developed a template that allowed members to have official National TSA information while providing them the ability to insert photos and content. This template has been distributed to a quarter of a million members in TSA.