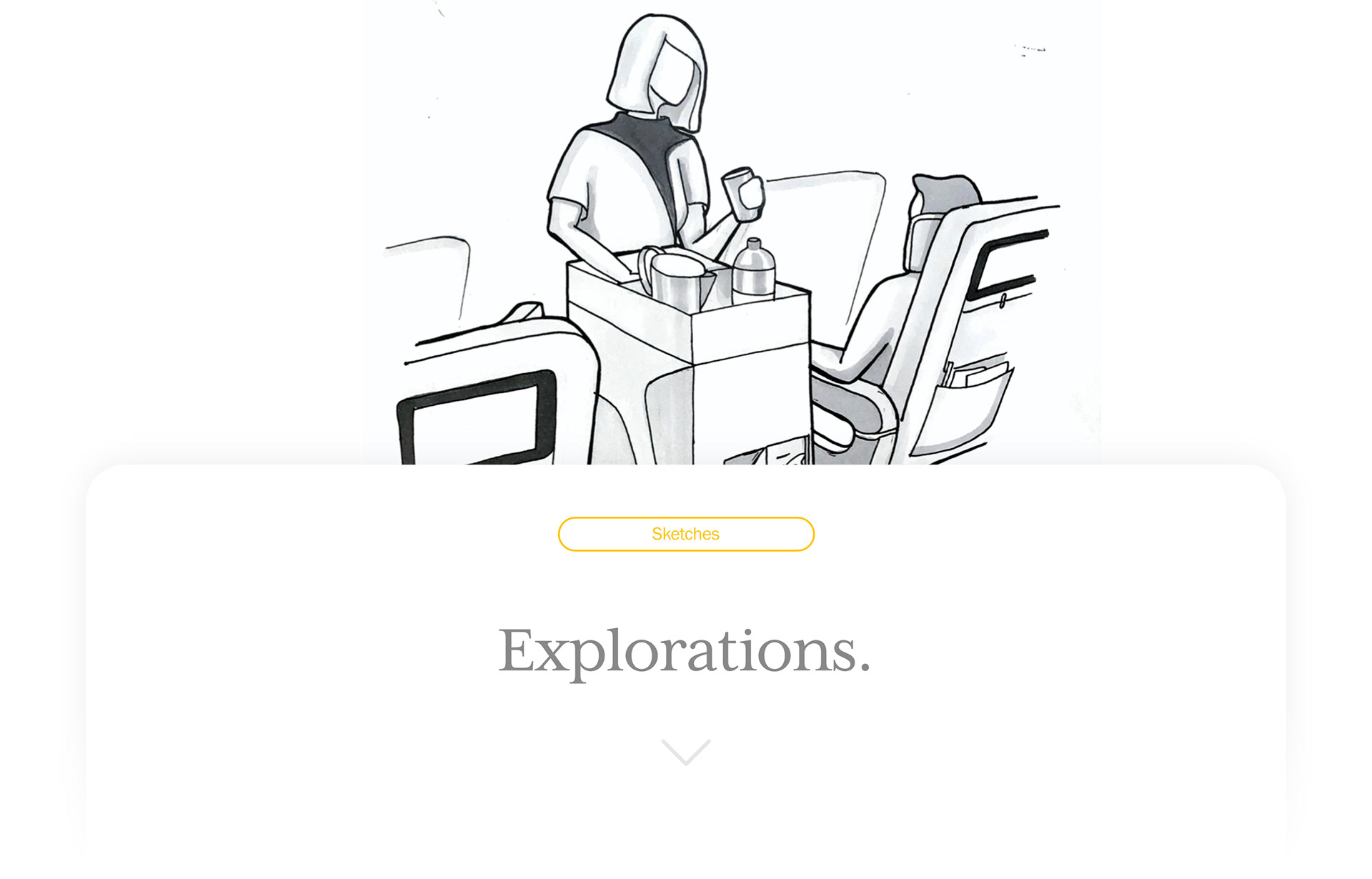 In these series of drawings, I illustrate the process of arrival to the departure process of a flight attendant. I also had a little fun and created my own uniforms and airline branding. 


Here are a few sketches showing my research and exploration process before drawing out refined works.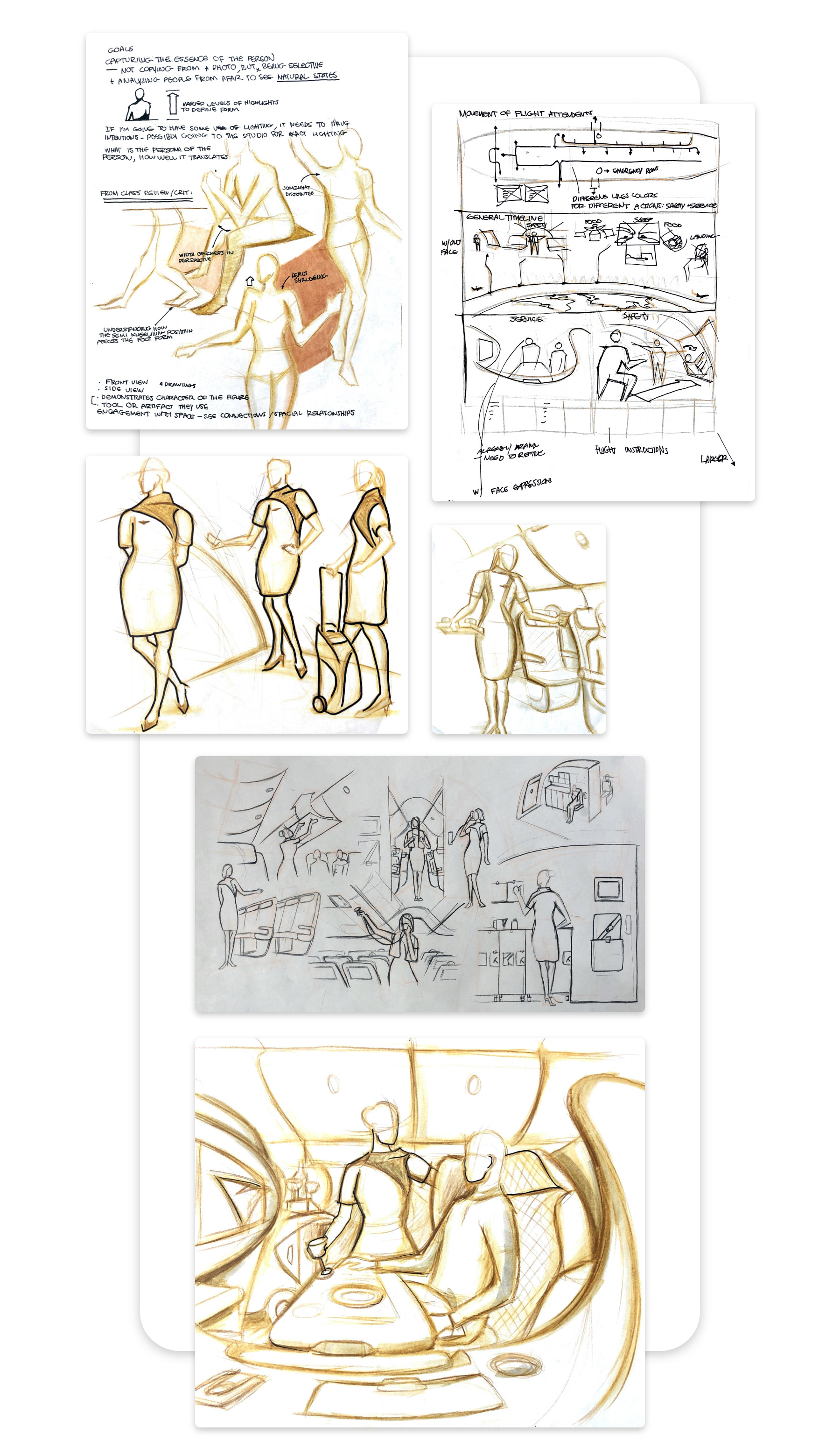 Sketches After Process Work
Here are my final drawings illustrating critical aspects of a flight attendant's job from departure to arrival.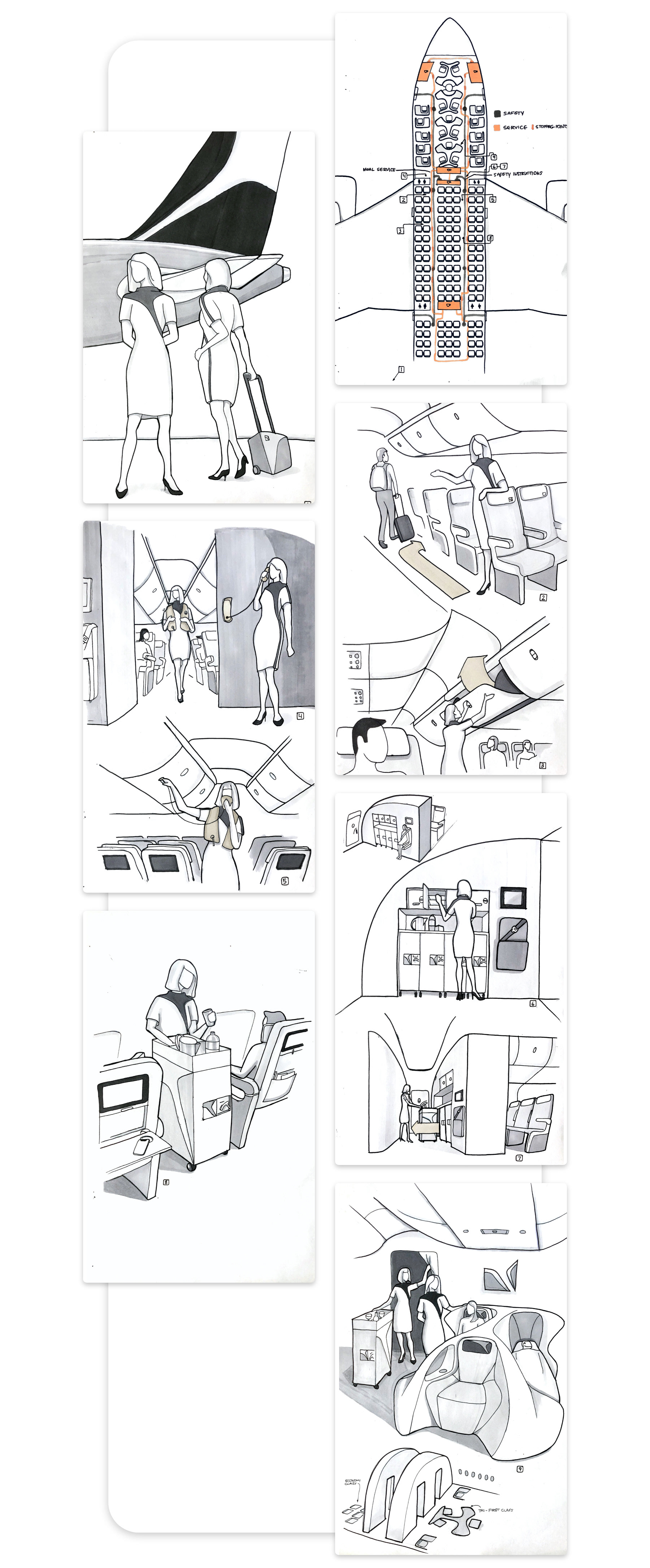 ———
More Sketches/Detailed Renderings