Environmental data transparency made possible by the
IoT Assistant.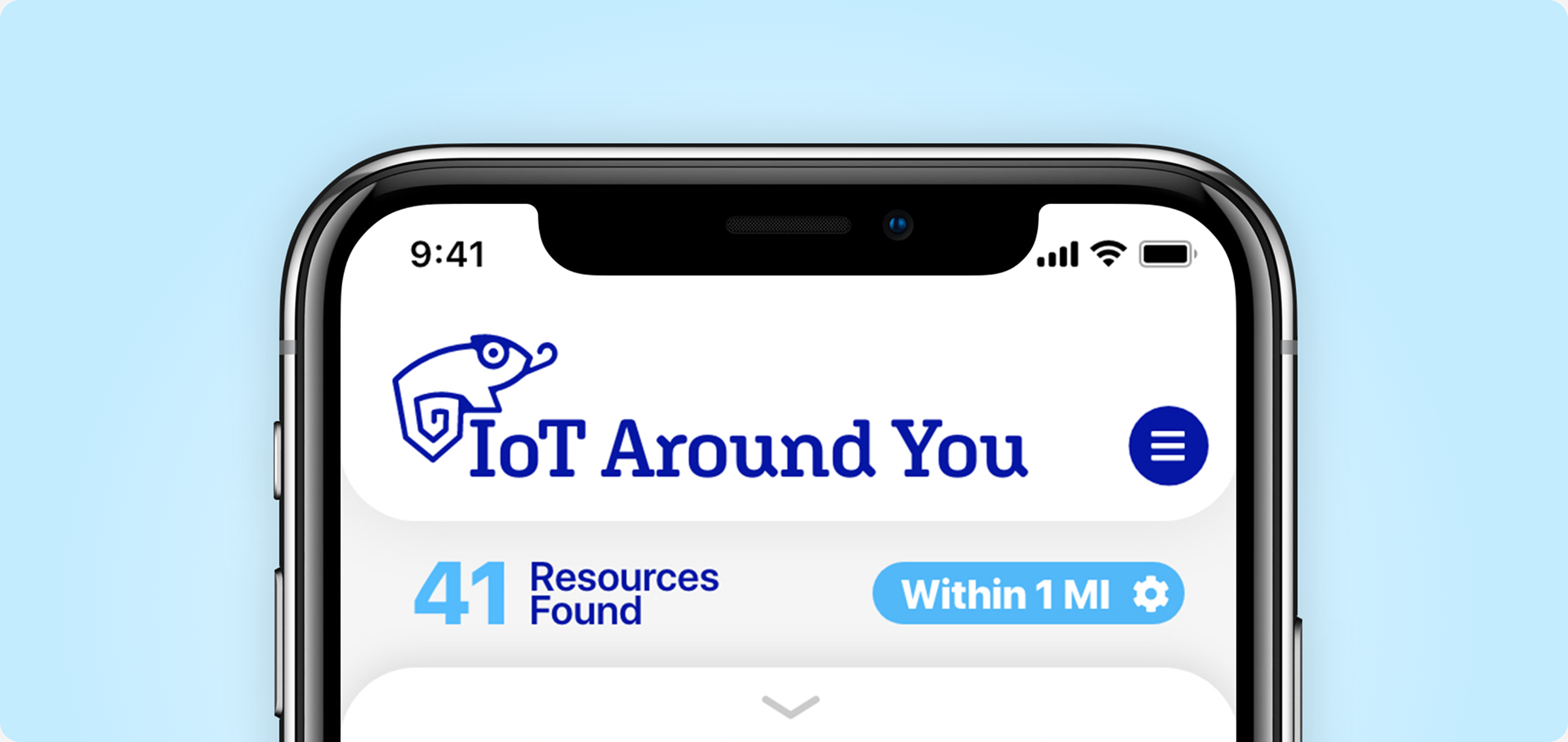 Devices that collect data about people go beyond a digital realm. More often than not, data is continuously gathered without us knowing, even when people aren't using their devices. 
The Internet of Things Privacy Assistant is an application that is spatially aware of data collectors. If a device is in range of the user, the assistant will notify the user, provide essential information, and, if available, allow the user to control data collected about them. 
01. Overview 
02. Branding
03. Branding in Use
04. UI/UX Design
0.5 Coming Soon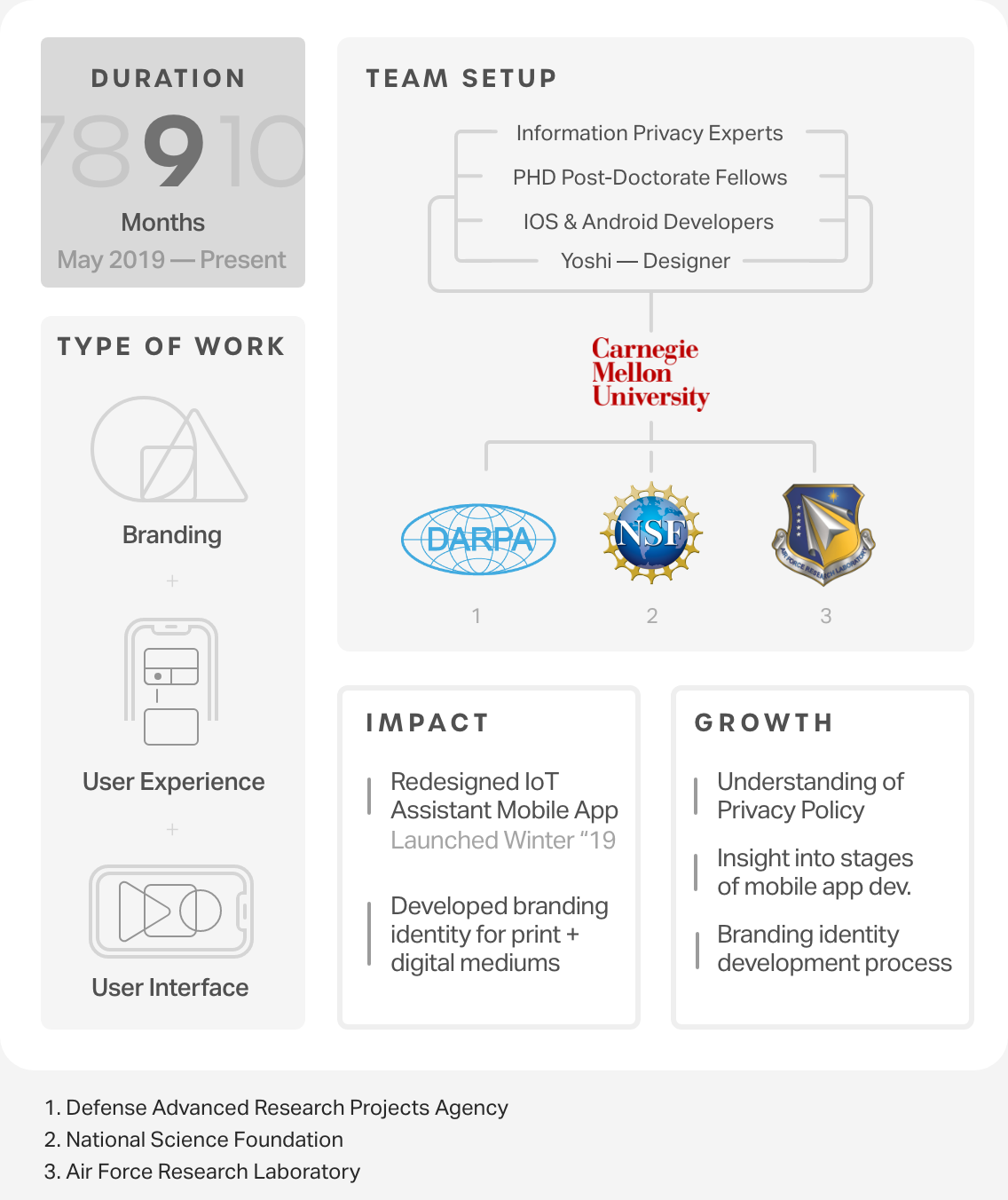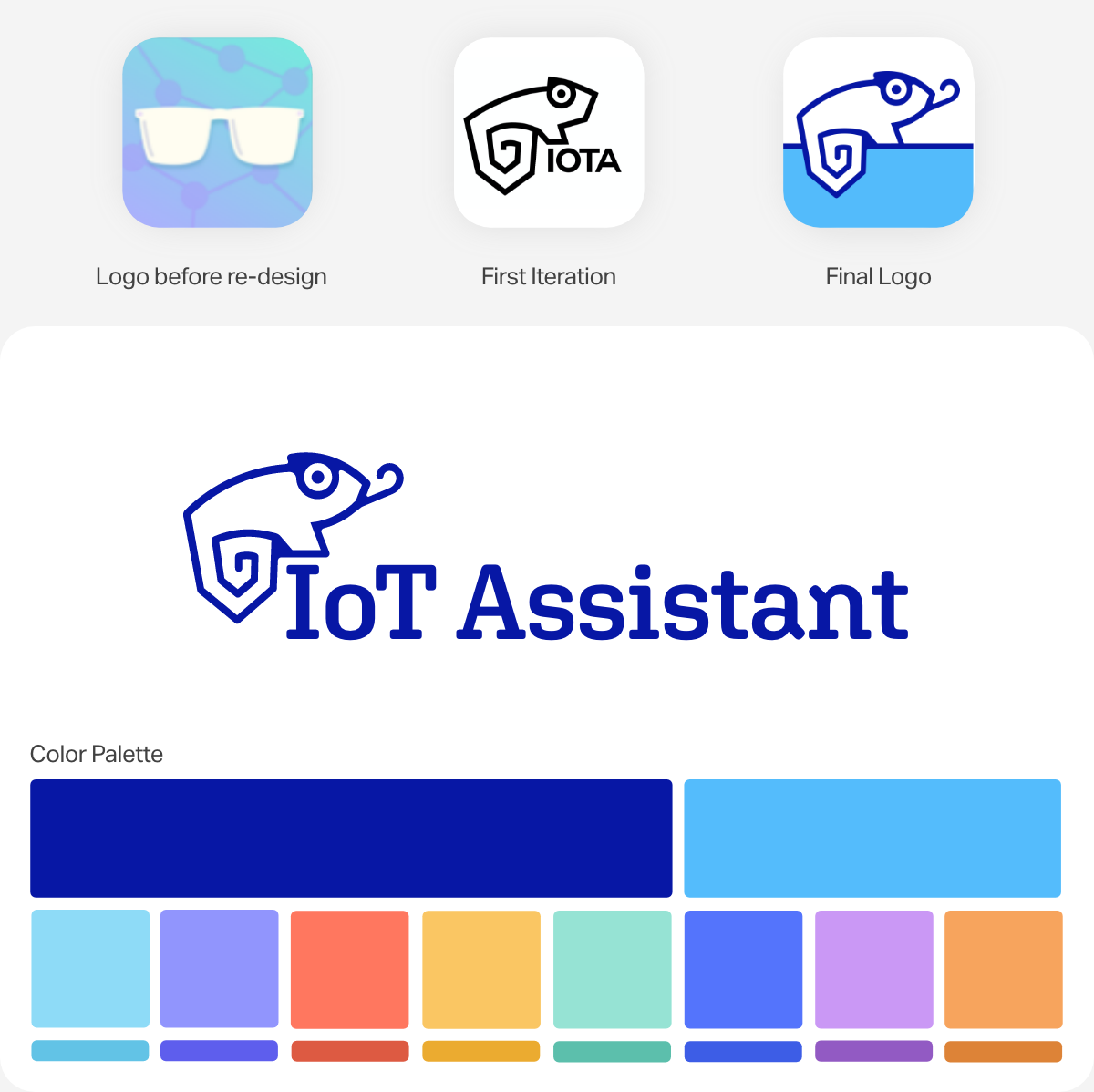 As a graphic designer for the Personalized Privacy Assistant project, I created a logo and style guideline for the application. ​​​​​​​
Guided by members of the team, I developed a logo that is

friendly and symbolic to environmental privacy

. A chameleon was chosen as it blends into spaces and uses its senses to be highly aware of its surroundings. To combine this with privacy, I used the form of the tail to create a shield. As a result, the logo is both protective and inviting. 
Internet of Things Blue

and

Royal Chameleon

are the two main colors. Alterations on tertiary colors were chosen as they give a lively accent to certain UI and marketing elements. 

Aglet Slab

 was the perfect typeface for

the

IoT Assistant.  It has the essence of console fonts while still being modern. 
03. Design System in Use: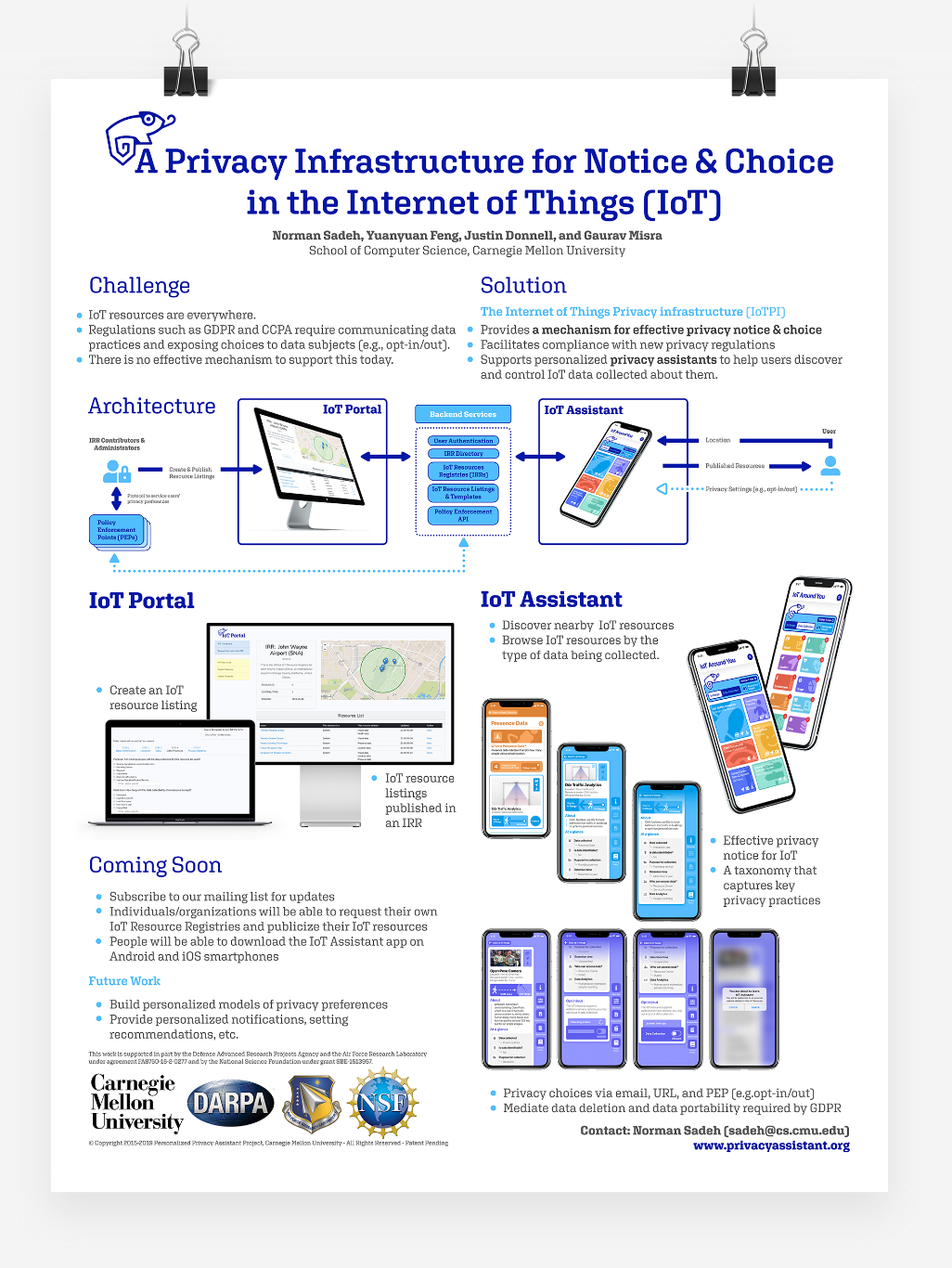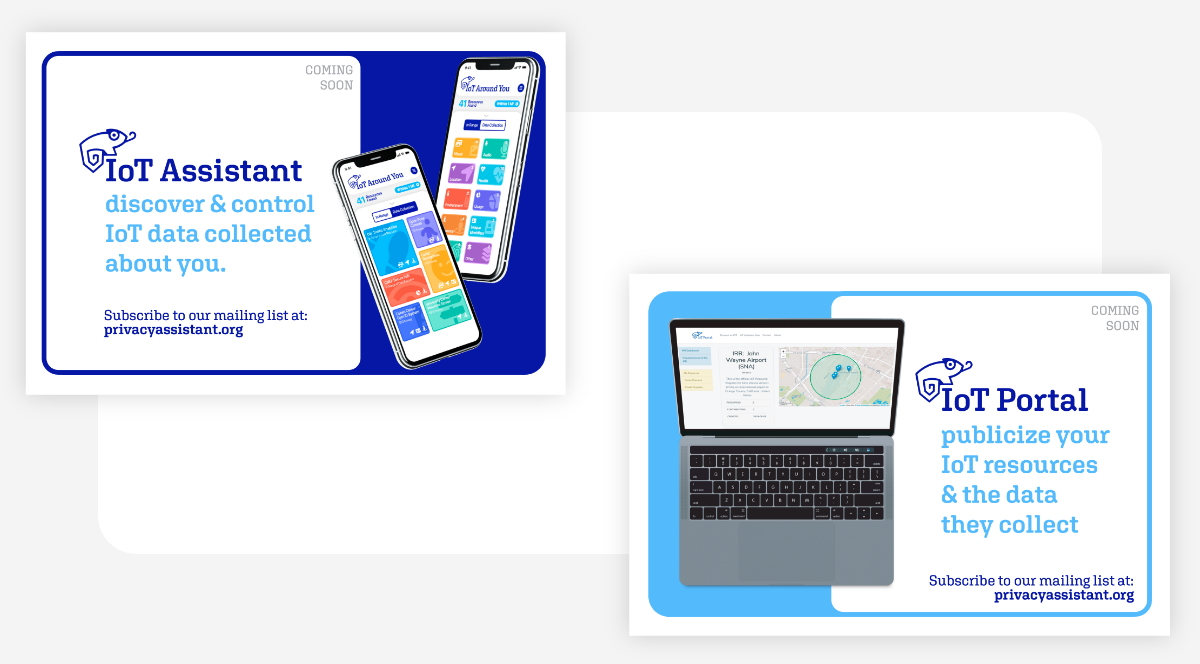 04. UI/UX Design
In the summer portion of my work, I began developing user flows, low/high-fidelity models, and mockups to be used for development. I started off with the project's most recent iteration. Through reading research on privacy policy, testing, and feedback, a newly-designed application is being released this fall.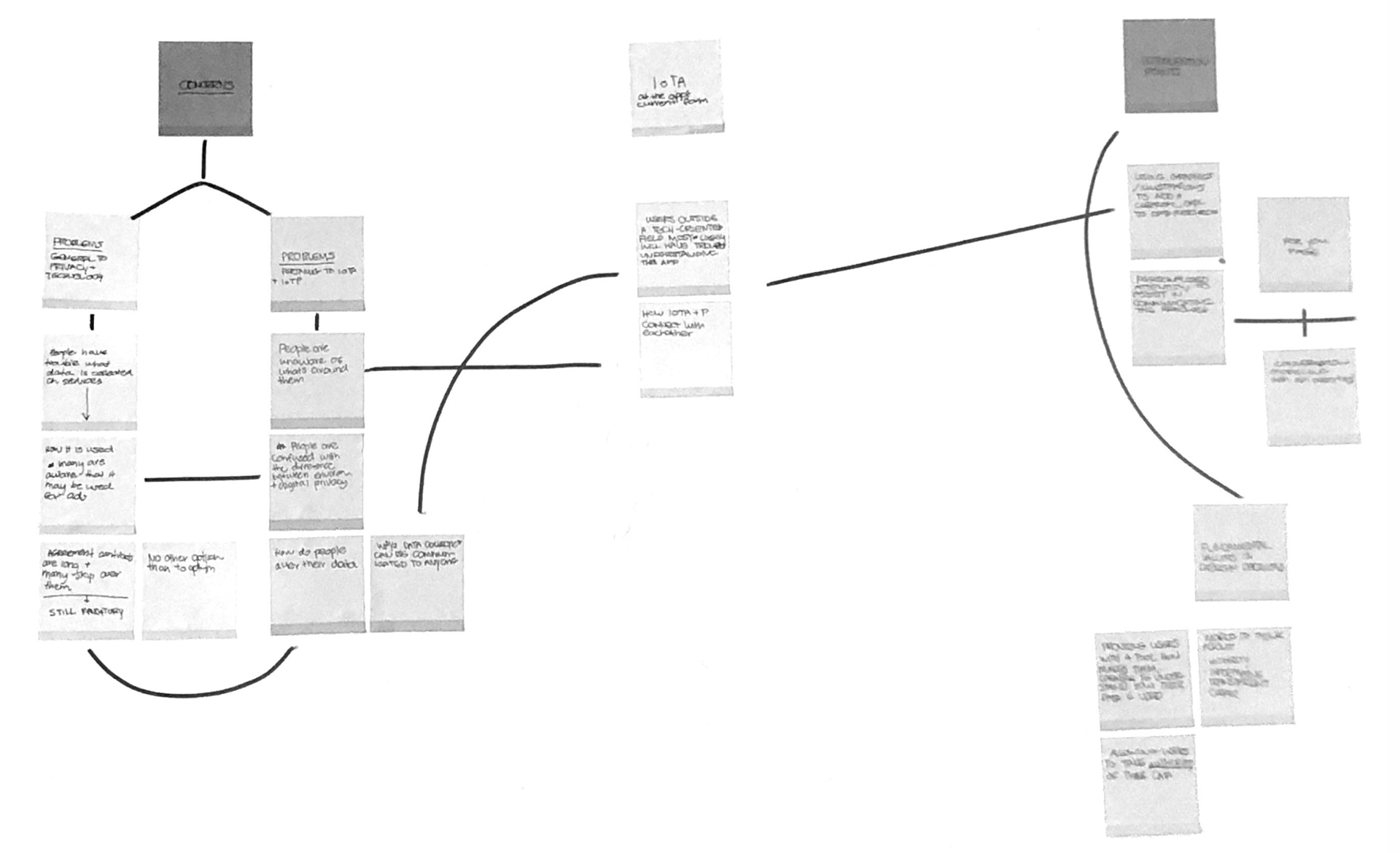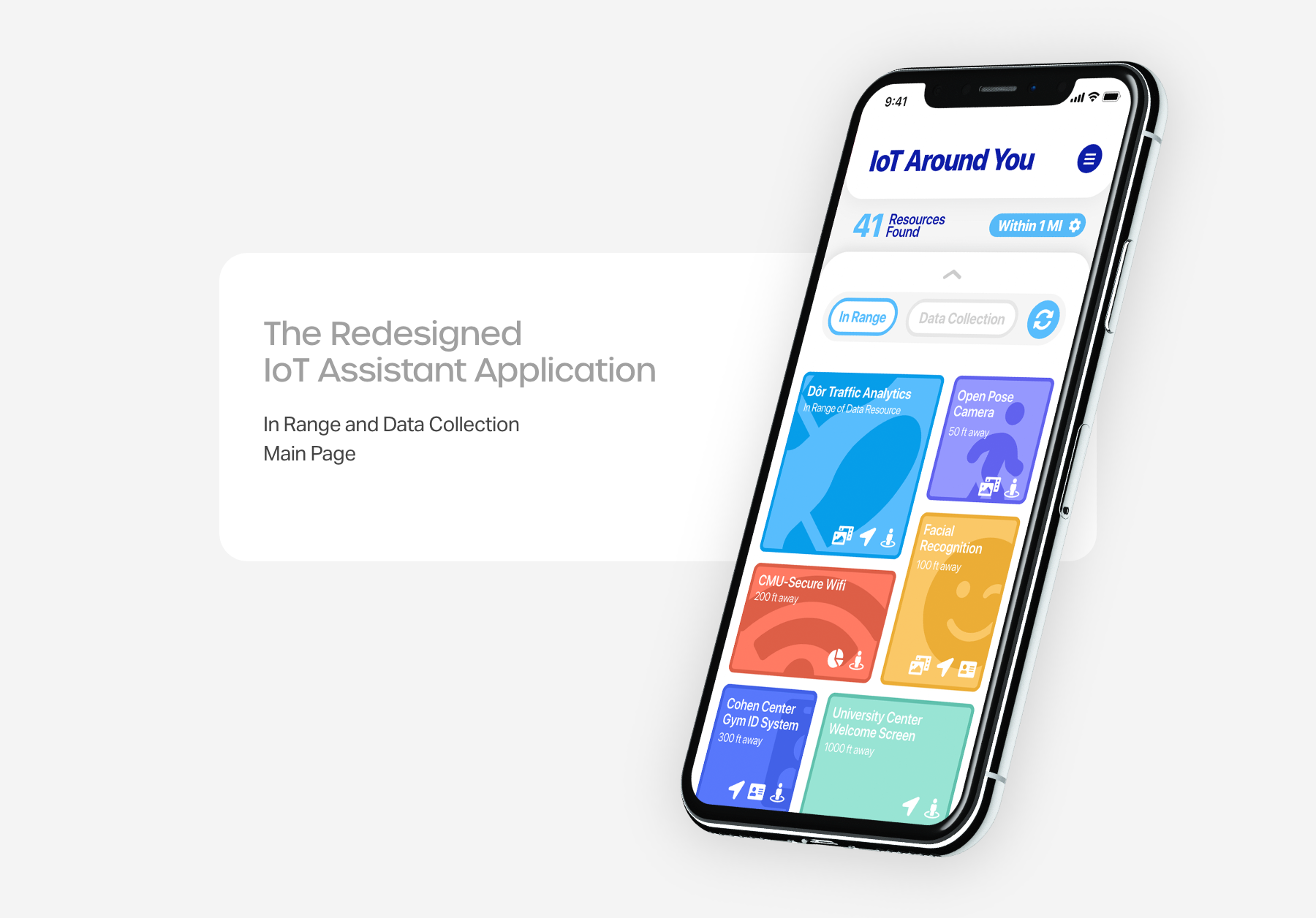 Curating environmental data collectors for a more personable experience:
When redesigning the experience of the app, I added an In Range Page that could curate data collectors based on proximity.
IoT Devices made transparent:
IoT Assistant provides information on the data collector with additional privacy options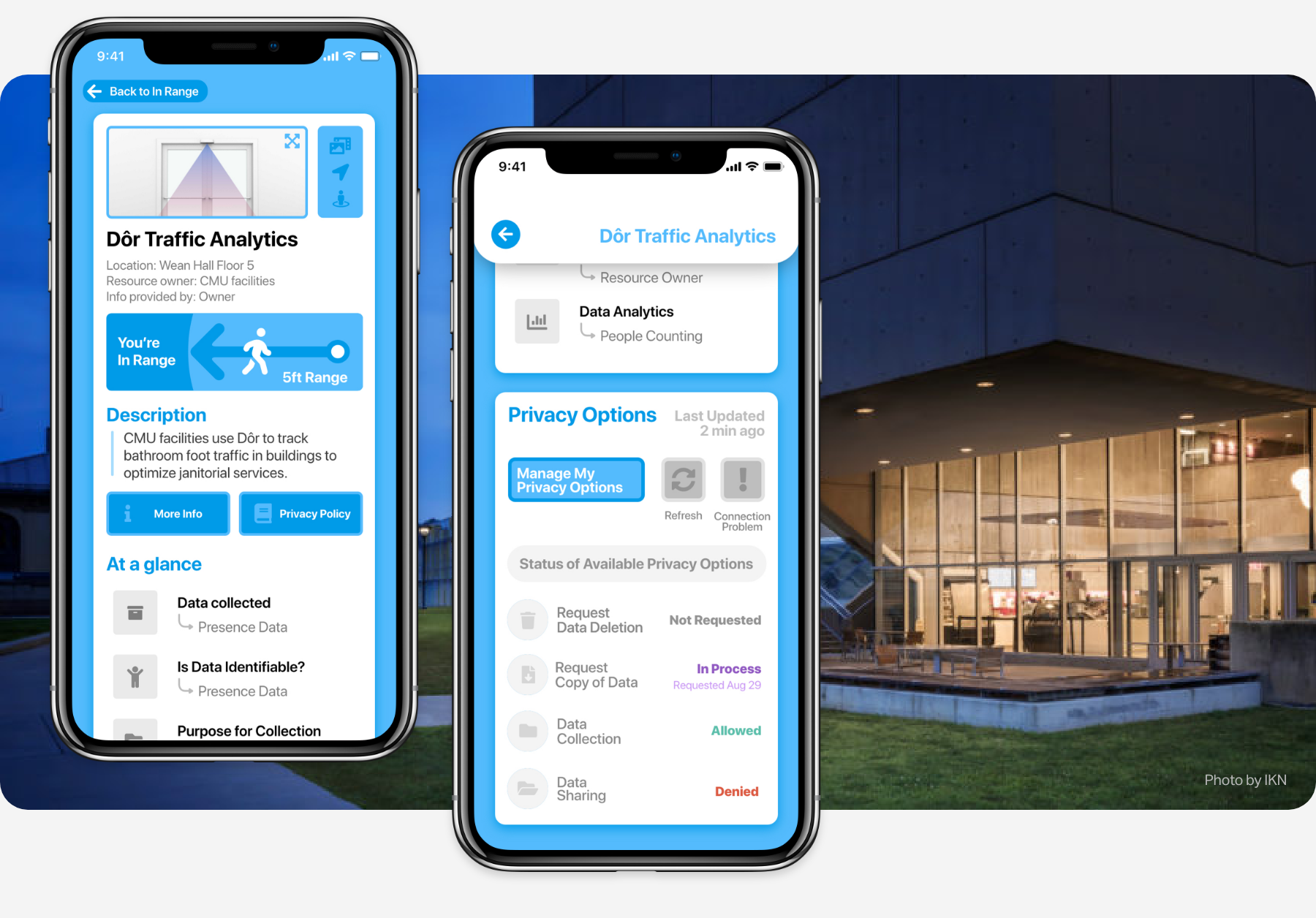 New Map Based Version released. Process will be up soon!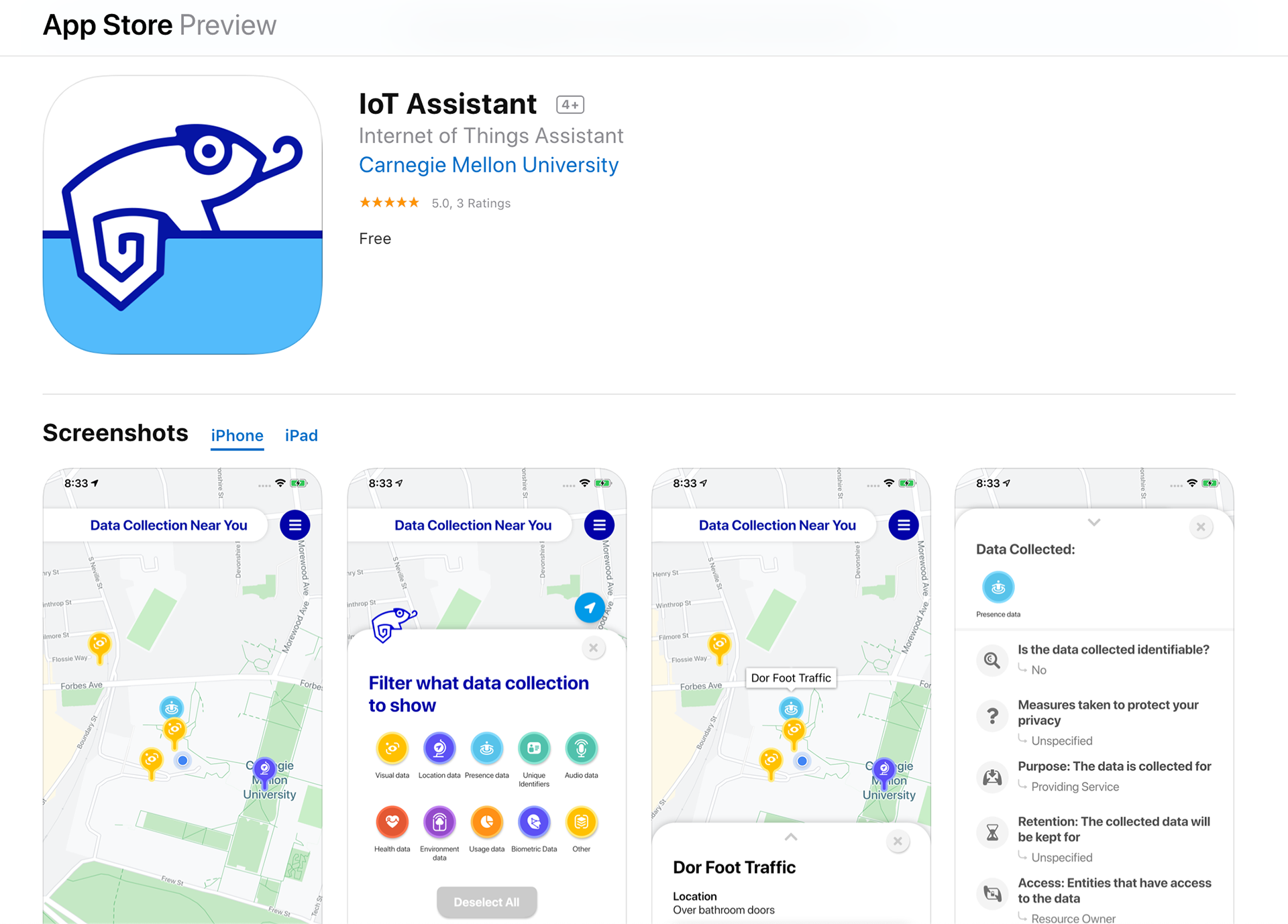 Currently, I am still working for the
Personalized Privacy Assistant Project at the School of Computer Science.
The experiences I have gained so far have lended impactful realizations to my collaborative design process and worldview on privacy.
At the moment I'm working on: 
• Working to release a new interface with a map functionality.  
• Rolling out hand crafted privacy icons for use
• Continuing to implement branding to new marketing materials
If you have questions or want to know more about my work so far, feel free to send me an email at yrt@andrew.cmu.edu!