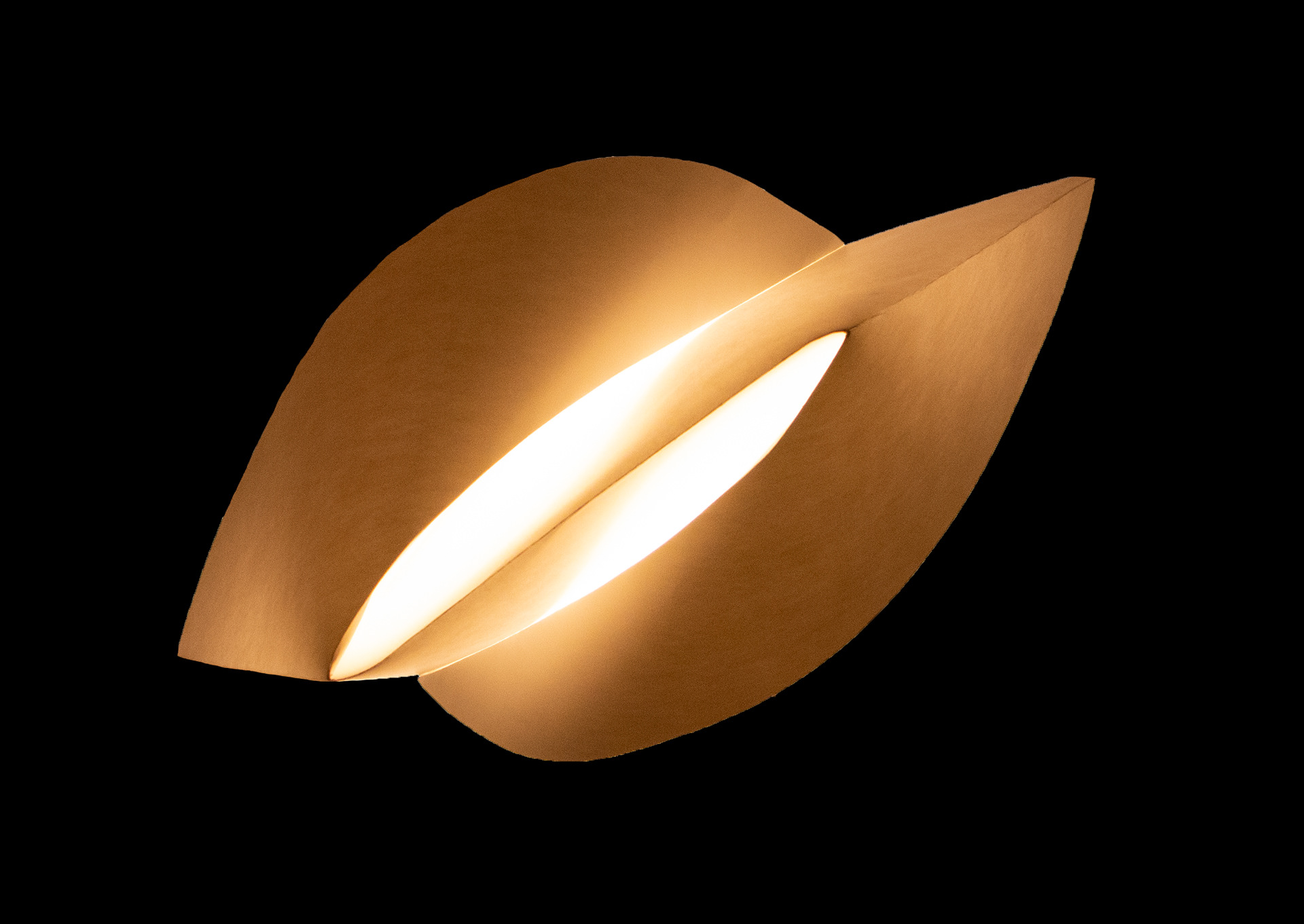 From walking to a destination or reading at night, we experience light in many forms. With this project, I was tasked with understanding and implementing how light forms can entertain certain actions.
• Use paper to construct the lighting engine.
• Only use a standard IKEA lighting socket.
• Should indicate the context given (I was assigned Navigating a Path.)
• The light must look both visually pleasing when ON and OFF. 
• Gain a greater understanding of various papers especially when emitting/deflecting light. 
• Further learn the meaning of an iterative design process when approaching problems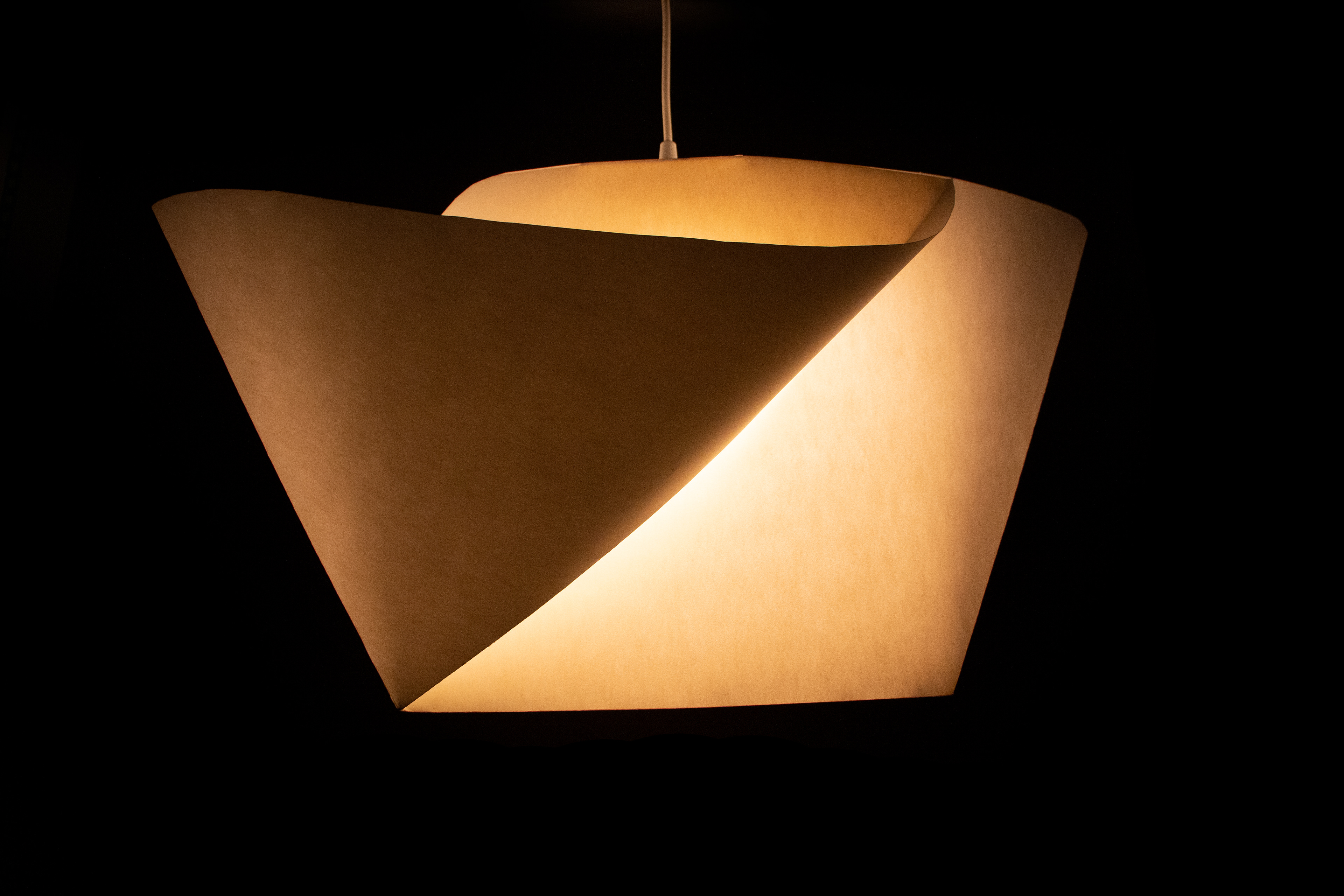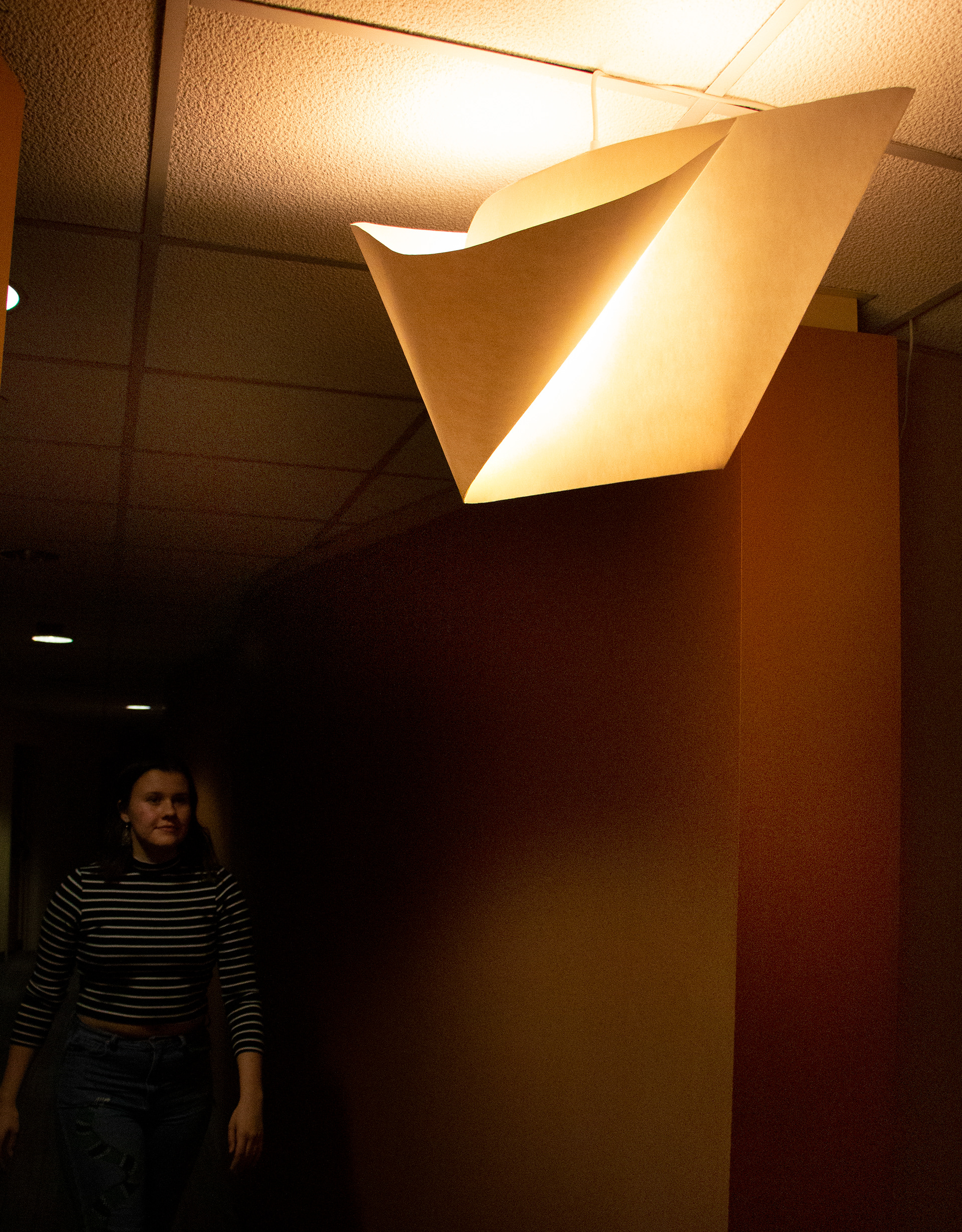 The lighting engine is made out of beige stone henge paper with illustration board.