The Internet of Things Privacy Assistant is part of the Personalized Privacy Assis

tant Project at Carnegie Mellon's School of Computer Science.

I am working on creating an experience that enables users to effectively view and take action of devices that collect data around them.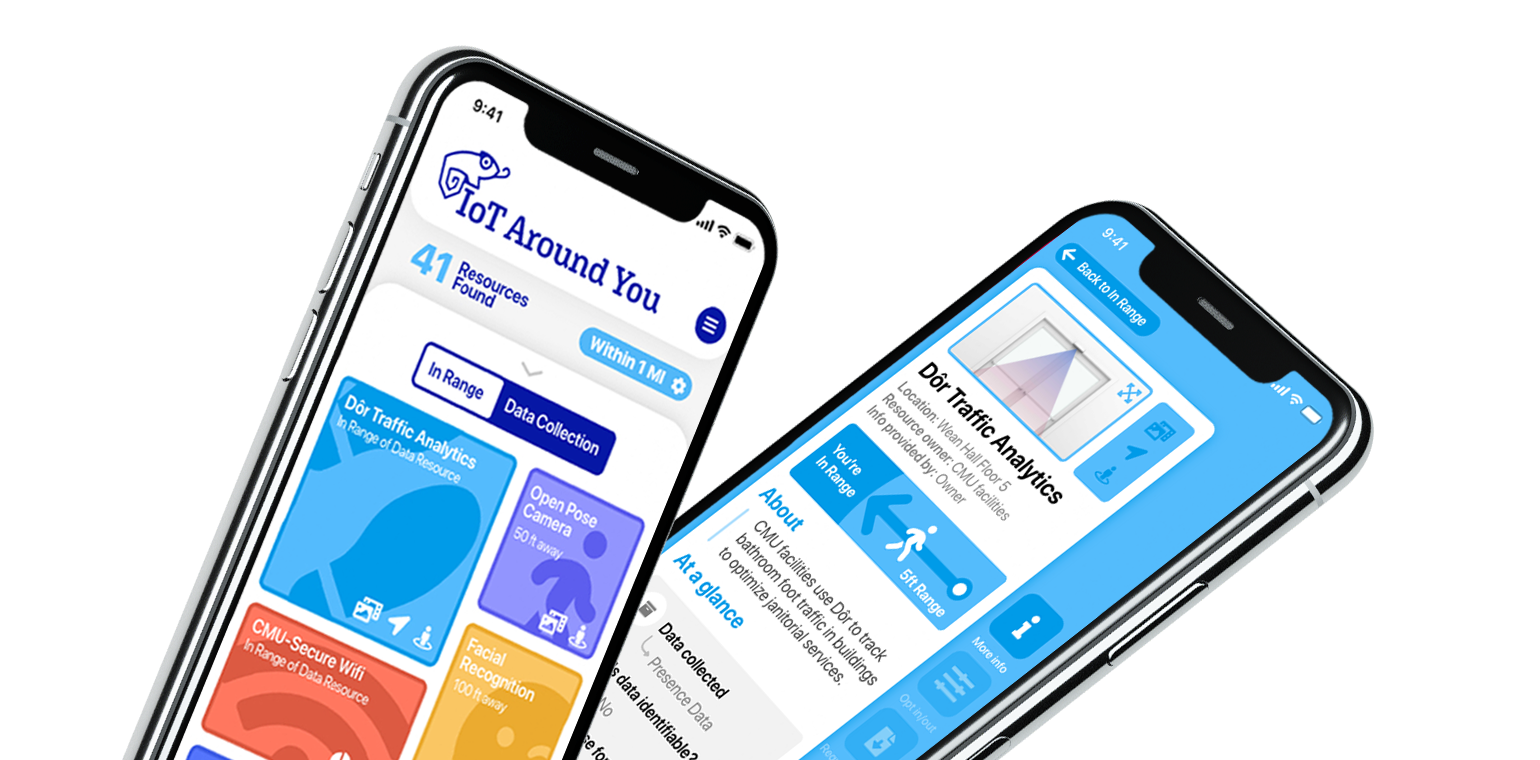 What I've done so far / working on:
Developed a logo and branding system that is being integrated into print and digital platforms 
Worked with the development team to iterate upon the IoT Assistant App. Currently collaborating with developers to release the newly redesigned application.
Exploring  numerous avenues to constantly develop experiences that engages users to become knowledgeable about their digital privacy. 
Constantly learning more about privacy policy everyday!

​​​​​​​