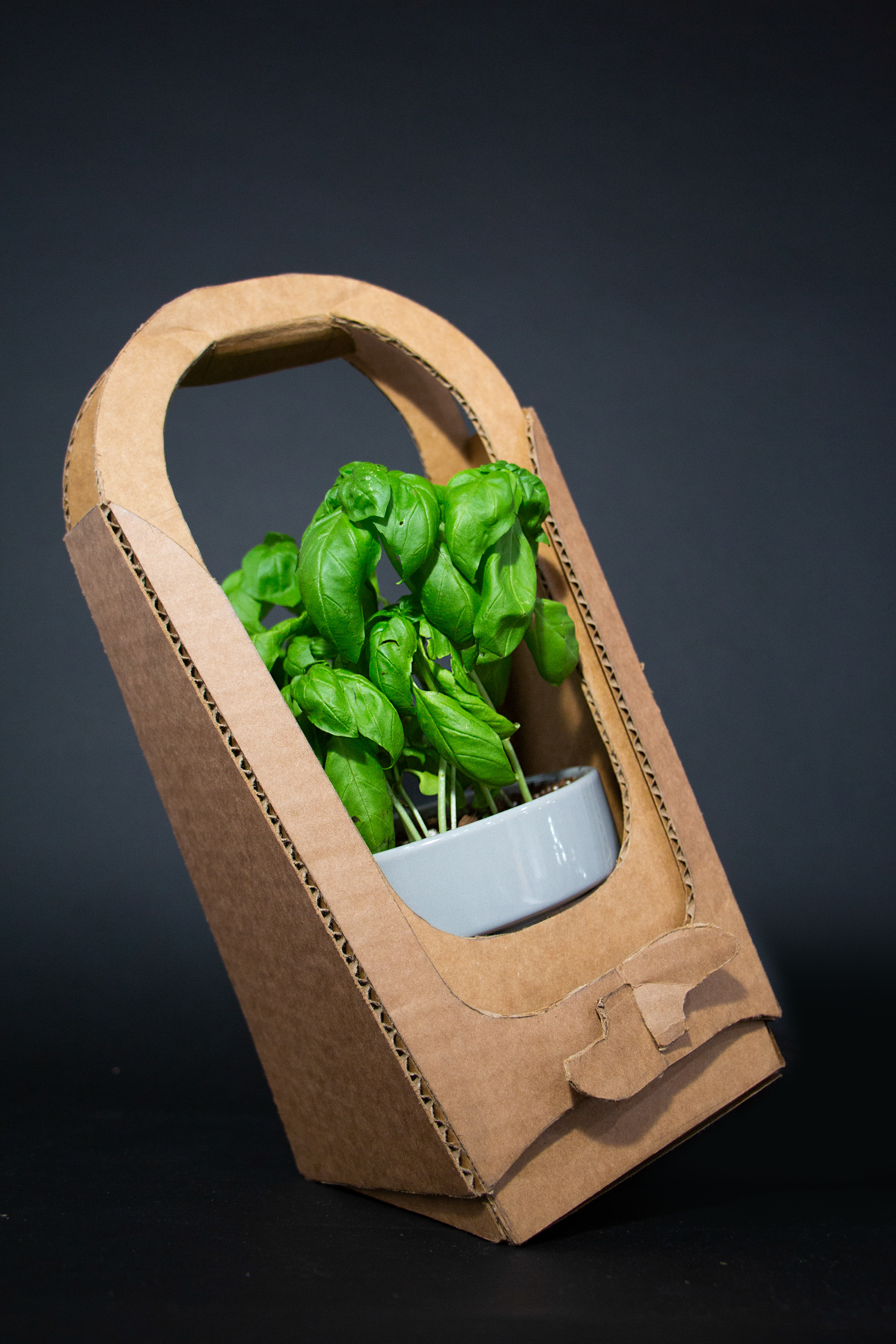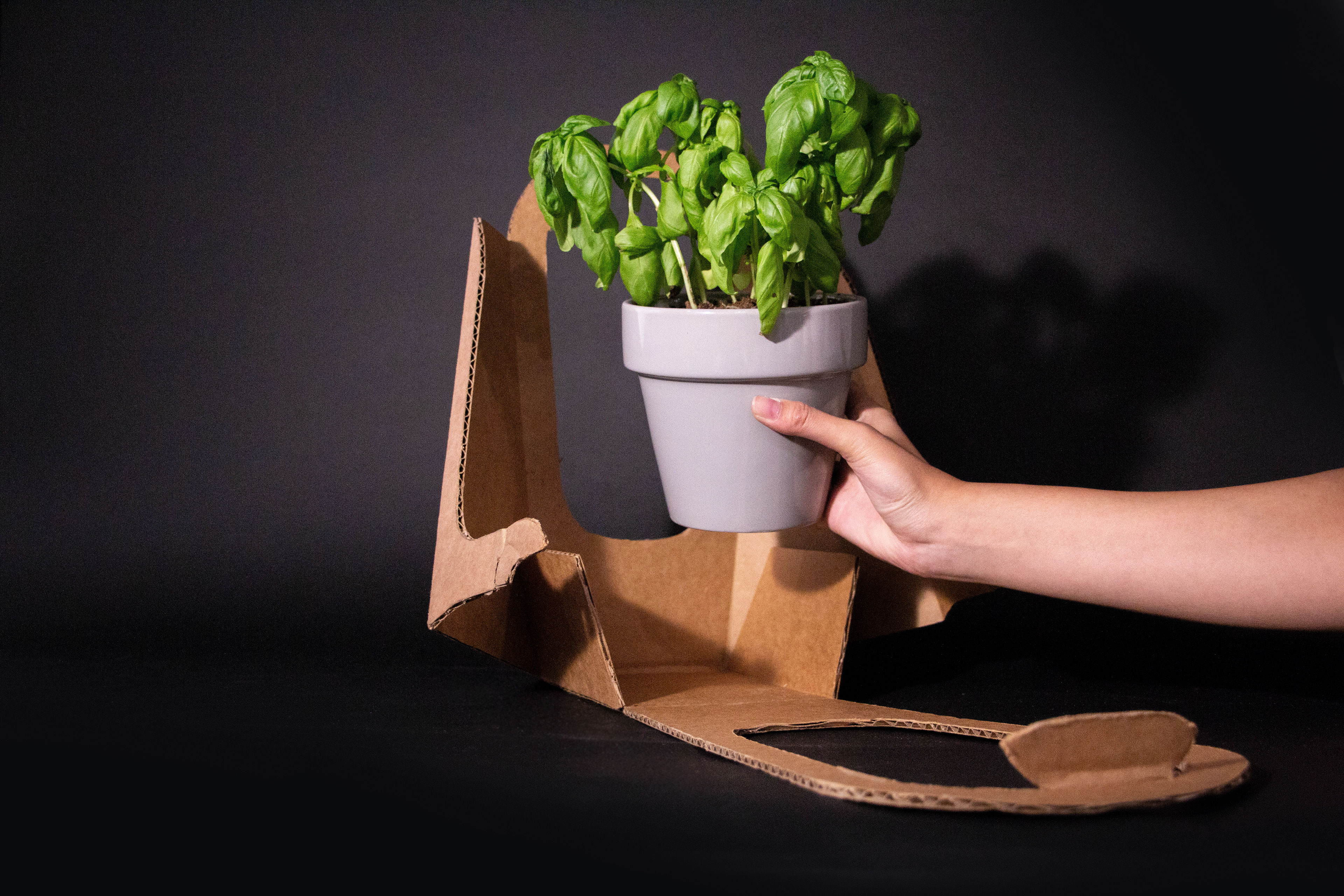 Cardboard is used everyday as a means to transport items. With this project, I explored the many ways in which I can effectively use corrugated cardboard to carry a potted herb. 
• Create a carrier out of one 32in by 40in piece of corrugated cardboard. 
• No use of fasteners like tape and glue.
• Limit the amount of components needed 
• The carrier must be constructed in a fast manner 
• Understand the opportunities and limitations of medium 
• Develop an understanding of visual cues as a way to communicate actions