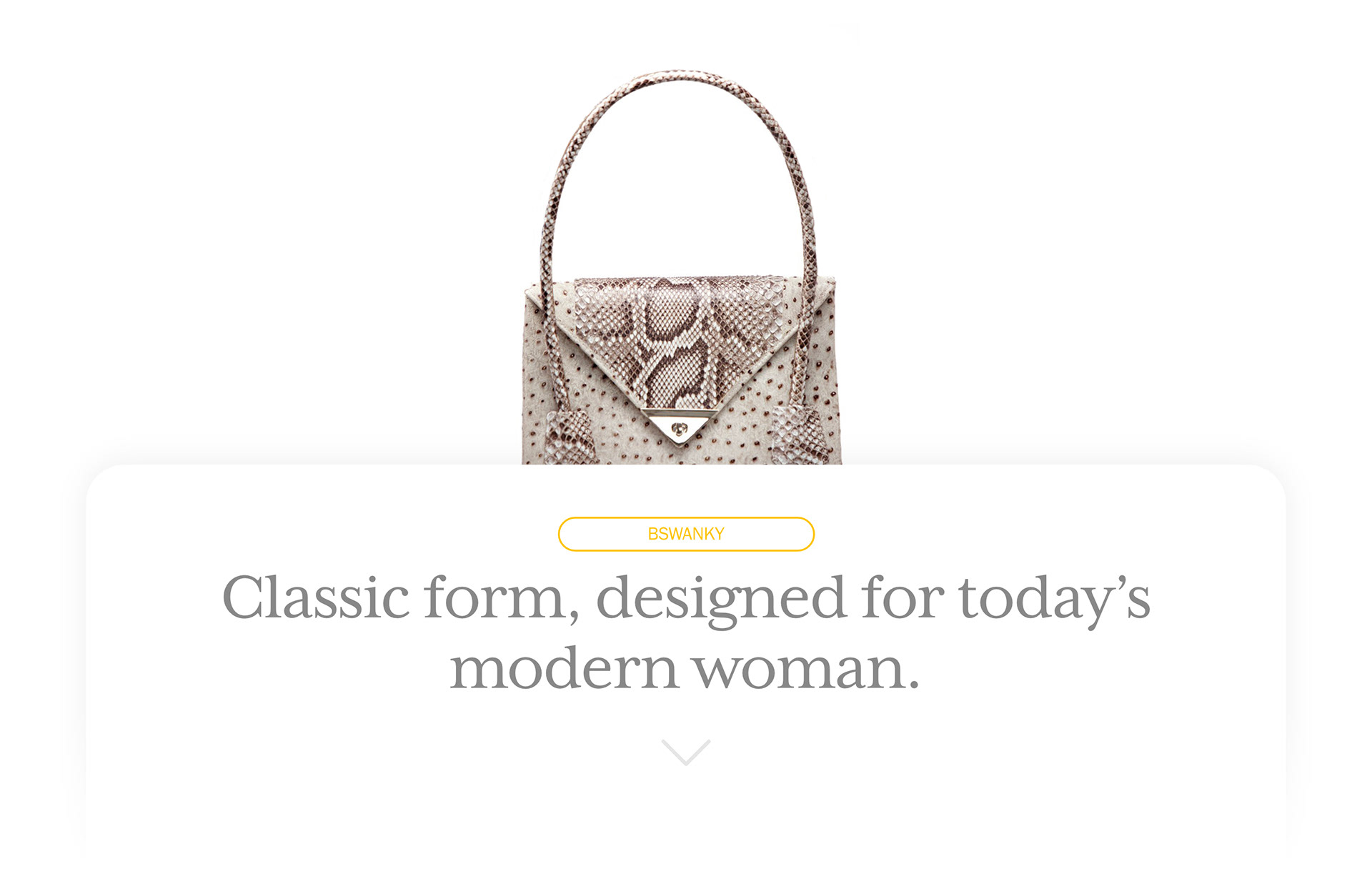 BSWANKY is a company that creates transformational handbag designs that adapts to your everyday needs. I interned as a product designer and assisted in digital marketing. 
During my internship I designed and oversaw the entire product development process of the Heidi Handbag pictured below. The Heidi handbag was designed to flexible to a person's lifestyle. It can expand into a bucket bag and still secure items with a lid locking mechanism. 
Tasked to make a commercial that showcases the transformational feature of the BSWANKY Sophie bag, I took an animated approach. Through animation, I was able to achieve a hand-made quality while still communicating unobstructed wide and close-up views. 
Here are illustrative depictions of the Sophie bag for the 4th of July Social Media campaign.